Deep development
BALYA, TURKEY. One of Sandvik's latest development jumbos impressed the contractor who trialed it at one of the deepest metal mines in Turkey.
More than 90 kilometres of tunnels wind to depths of more than 800 metres at the Balya mine in northwestern Turkey.
Esan, one of the country's leading producers of base metals and other raw materials, has operated Turkey's deepest lead and zine mine here since 2009.
"Esan has a big role in Turkey," says Recep Solak, the site manager at Balya for Esan's contractor Sargın Construction and Machinery. "This is a big mine. Big investments in zinc and lead were made in this mine. They have a very significant production."
Sargın has undertaken various development projects at Balya since a ventilation raise in 2014 marked the first mining project for the engineering and tunneling contractor.
"When we first started our mining business, we started here as a contractor of Esan," Solak says. "Sargın started with Esan."
The ventilation raise also signified the start of Sargın's partnership with Sandvik. The contractor had invested in a TRB Rhino 1088 DC raise boring machine for the project, and soon added a Sandvik DL311 longhole rig and two Sandvik DS411 bolters to its fleet.
Sargın was eager to put Sandvik DD320S, the company's latest development jumbo, to the test when an opportunity arose to trial it.
Sandvik DD320S
Sandvik DD320S is a simplified, cost-effective solution for reliable development drilling in demanding underground conditions and various drilling applications. It is designed using proven components, systems and controls that provide a safer, more productive workplace for both operators and maintenance teams.
The twin-boom hydraulic jumbo for underground mining and tunneling development is designed to drill 43- to 64-millimetre bore holes and 76- to 127-millimetre reaming roles. It combines THC560 hydraulic drilling controls, a B26XLF boom and an HLX5 rock drill with 20 kilowatts of impact power to maximize productivity and availability.
A four-month trial pitted Sandvik DD320S against a similar size competitor twin-boom jumbo.
"During the test period, we first tested Sandvik's performance," Solak says. "Then we compared it with the competitor's machine. We collected the performance data from both machines. When the test phase was over, we saw that Sandvik had stronger performance."
The contractor praised the new drill rig's performance, reliability and efficiency.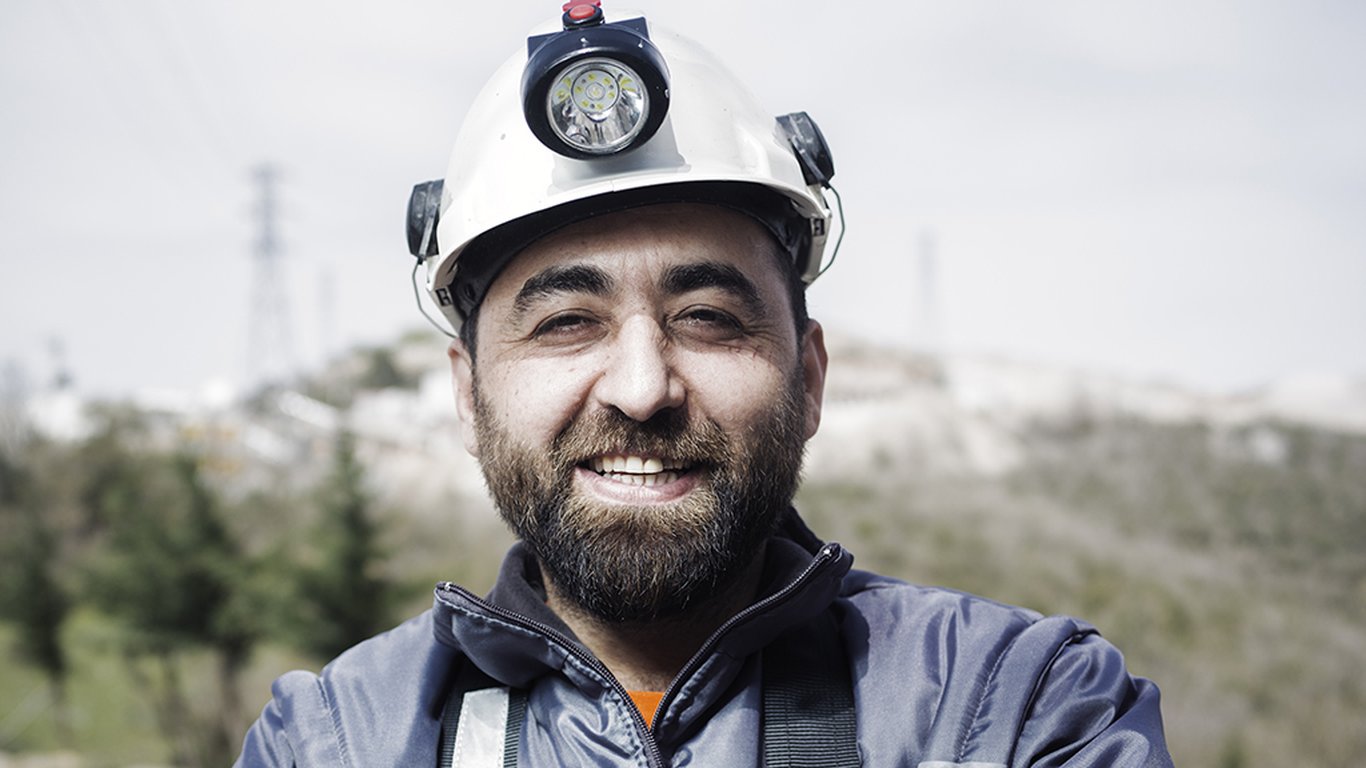 During the four months, Sandvik DD320S averaged 93.3 drill metres per percussion hour compared to 69.3 metres for the competitor jumbo.
"The drilling efficiency is very high," shift supervisor Şükrü Kahraman says. "It's a very efficient rig. The unit works very reliably without any malfunctions. I am very happy with it."
Its availability was almost 94 percent throughout the trial, compared to only 70 percent for the other unit.
"The machine is fast and it rarely breaks down, so we produce more," Solak says. "If we minimize malfunctions, we gain speed and we see an increase in performance. Going down and dealing with a breakdown takes at least an hour and a half. So the most important criterion is reliability. We normally run into issues like punctured hoses, running out of hydraulic oil and sensor malfunctions. We haven't seen many problems in Sandvik's hoses or electronic issues."
Operators like Rüstem Karadeniz praised the rig's usability.
"If there's an issue, it's much easier to intervene," Karadeniz says. "It's easier to see during drilling. It's very easy to use and the performance is much higher than the competitor's machine. Controlling the boom is easy and drilling visibility is also very good."
"
It's a very efficient rig. The unit works very reliably without any malfunctions. I am very happy with it.
Sandvik DD320S demonstrated longer drilling consumable life, further reducing Sargın's costs. Average drill rod life was more than four times longer for Sandvik DD320Sthan the competitor jumbo.
Sargın also experienced no lost time injuries involving Sandvik DD320S, which comes standard with ergonomic handrails and anti-slip surface stairs and is available with an optional FOPS/ROPS operator cabin.
For Solak and his colleagues, Sandvik DD320S ticks all the key boxes.
"The performance of the rig has to be high," he says. "The drill needs to be reliable. The operator has to be able to drill comfortably. It has to be fast. This is why I think Sandvik is a success. The success rate of this machine is evident. It has impressed us all."
Sargın Construction and Machinery
Established in Turkey in 1975 as Sargın Engineering, Sargın Construction and Machinery began specializing in tunnel development during the 1990s. In addition to decades of tunneling and infrastructure experience and its more recent mining contracting, the company has also completed a range of domestic and international projects ranging from highway construction to geotechnical works.