Merit in the Motherland
Record-setting heroes may sound like the stuff of literature, but with the help of Sandvik Mining and Rock Technology's industry-leading equipment and training, it is as real as it gets at SUEK's Taldinskaya Zapadnaya-2 mine in Siberia.
Launched in 2001, Taldinskaya Zapadnaya-2 mine is located in the Kemerovo Region of south-western Siberia. It sits in the centre of Yerunakovskiy geological industrial district, practically in the middle of the coal mining heart of Russia. Owned and operated by the Siberian Coal Energy Company (SUEK), Taldinskaya Zapadnaya-2 had an opening annual capacity of 600,000 tonnes and has since developed into one of the most productive regional mines with the capacity of 3 million tonnes per year. In terms of scale and productivity, Taldinskaya Zapadnaya-2 is considered an ideal coal mine. SUEK is a leading Russian coal producer that uses both underground and surface mining methods. The lion's share of the raw materials it excavates consists of bituminous coal and lignite coal. The company also has a strong position in the global coal market: it is sixth in terms of production and fourth in terms of exports. Taldinskaya Zapadnaya-2 is also the workplace of "Hero of Labour of Russia" award winner and SUEK team leader Aleksandr Kulichenko. He was presented with the Golden Star by the Russian president on April 25, 2018, and eight years earlier he was awarded a second-class medal of the Order of Merit for the Motherland for his proficient work at the mine. In 2015 Kulichenko's team of 44 set a monthly record in the Russian coal industry for excavating the coalface 1,012 metres. Then, in December 2016, Kulichenko set another record of 1,272 metres. For his efforts, he was given the title "Hero of Kuzbass," and he did it all with a Sandvik MB670 bolter miner at his command.
Today, the 49-year-old hero only works on the first shift to prepare the face for mining operations over the next 24 hours. Kulichenko acknowledges that he did not seek to set industry records – they just happened.
"
Sandvik MB670 is the best equipment that I have ever operated
"I wanted to make good progress working together with my team, and thanks to good new machinery we achieved great results," he says. "Sandvik MB670 is the best equipment that I have ever operated because of its usability, lining of the mine and level of safety. The advantage of the miner is in its extension-type frame with a hydraulic drive that allows the cutter to cut without using a track drive. We got set in the drift, sped up and could see that this bolter miner can go a long way." Sandvik МВ670 has an explosion proof design, and Kulichenko says it is thought out to the finest detail. And while he confesses that minor faults have happened, Sandvik technical support engineers have always rectified them promptly, helping to avoid long-term downtime. Anatoliy Meshkov, first deputy CEO of the joint stock company and technical director of SUEK-Kuzbass, researched long and hard about which equipment to buy when the  opportunity presented itself. He explains why the company chose the new Sandvik MB670-1. "We have experience working with Sandvik MB670, setting excavating records of more than 1,200 metres in a month," he says. "We have already learned how to mine a lot of coal, and now our biggest challenge is to quickly excavate the metres. This is why we chose Sandvik bolter miners. Two of the eight purchased machines have been put into operation, and we are awaiting delivery of the third one."
TECH SPECS Sandvik MB670-1
Total length: 11.24 m
Platform width: 4.36 m
Ground clearance: 27 cm
Loader width: 4.5 m to 5.2 m
Conveyor width: 76 cm
Cutting width: 5.2 m
Cutting height: 3.5 m to 4.5 m
Cutter motor power: 270 kW
Hardness of mined rocks: 50 MPa to 80 MPa
Loading capacity: 25 t/min
Diameter of rotary drill: 20 mm to 30 mm
Total mass: 105 t
The new Sandvik MB670-1 bolter miners inspire high expectations for mine development. The machines are used for mining a new coal bed. At the company's Yalevskiy mine, a large longwall with 11 million tonnes of reserves is being prepared. A six kilometre drift needs to be mined in six months, which, if accomplished on time, will be an excellent result. There are also ambitious plans for Taldinskaya Zapadnaya-2. Along with Sandvik MB670, Taldinskaya Zapadnaya-2 is currently using several pieces of Sandvik equipment: Sandvik MR340 roadheaders, a Sandvik TC790 shuttle car, a Sandvik DE880 exploration drill rig, a Leopard DI550 for surface drilling, a Sandvik CR620 side sizer and a Sandvik CR320 feeder breaker. Meshkov says the design of the equipment can seem complicated, but it is not difficult to learn how to operate it.
Operators and maintenance specialists are trained to operate and maintain the equipment at the Sandvik facility in Zeltweg, Austria, and get personal certification after completing their training. These specialists are further involved in maintaining the new machines. While the equipment is under warranty, machine operators communicate with Sandvik technical support specialists every day. They record motor hours and assist in rectifying any failure, as machine downtime can lead to failure to meet the production plan and subsequently result in significant financial losses. Sandvik professionals maintain their reputation: even the most complicated technical issue is resolved within 24 hours. Roadheader operator Petr Boretskiy points to several advantages of Sandvik МВ670-1. "I like that the bolter miner is equipped with a telescopically extended cutting drum," he says. "It ensures continuous mining and roof bolting of the mine roof and walls. It saves significant time and effort and ensures the safety of the underground work. I noticed that the noise level and vibrations have also decreased. The bolter miner has a more space-efficient dust holding bin and a cooling water system. A big advantage is a smooth soil surface of the mine, which is ensured by the adaptable system of automated cutting."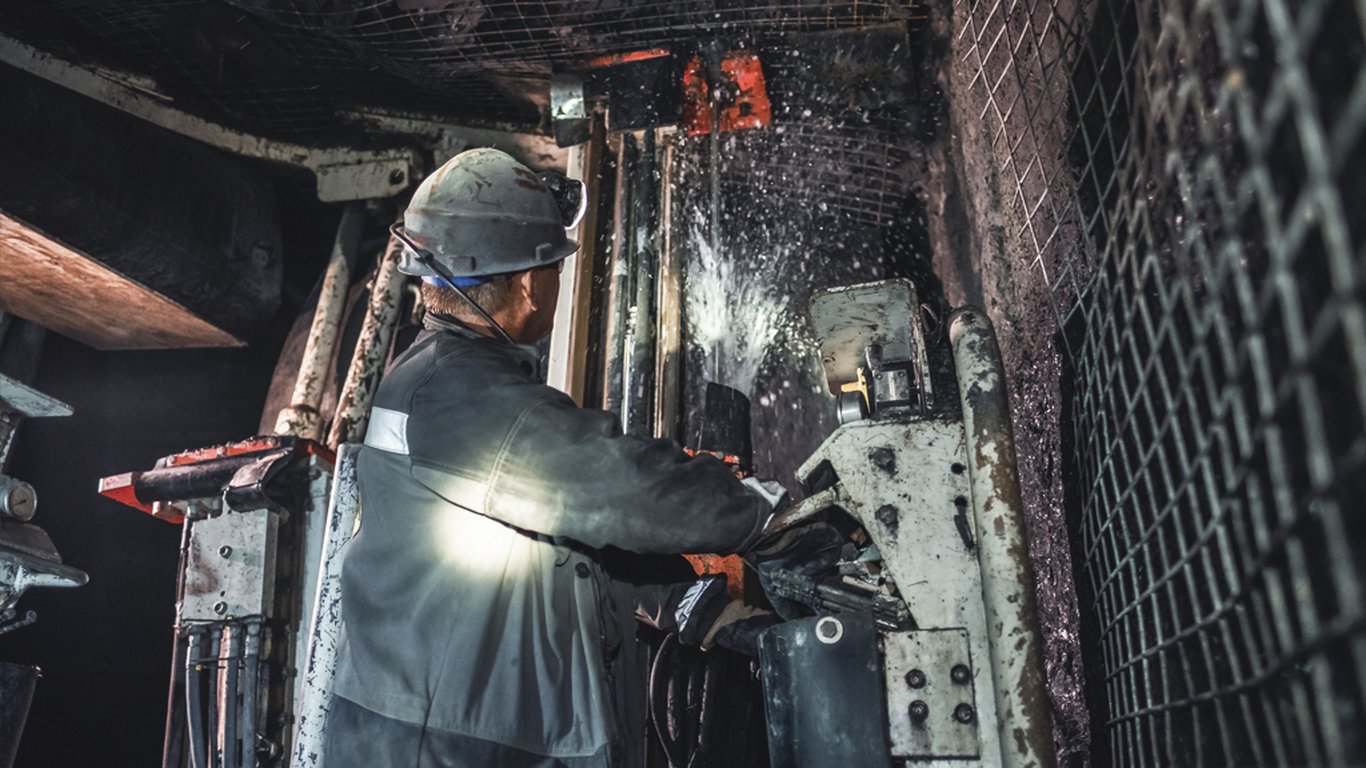 Every day, miners diligently cut into the coal-bearing layer with the new Sandvik MB670-1, helping implement the new, more ambitious plans. Whatever records and plans for expansion the company has, and however advanced the machines are that the miners use, for SUEK safety always comes first. "We spend lots of money on occupational safety for the sake of both people and the environment," Meshkov says. And it shows. The company was awarded an EraEco prize for the Creation of Environmentally Friendly Production sponsored by UNESCO. In 2016, SUEK-Kuzbass won the Evolution Award from the Ministry of Natural Resources for the Best Complex Solution in Environmentally Friendly Technologies. Still, most on the job are openly impressed with the equipment. Boretskiy practically glows with pride describing the digital control of Sandvik MB670-1's travel speed and manoeuvrability, all of which optimizes the cutting cycle. "I really like the view when operating the new bolter miner," he says. "I feel like a captain on the bridge of his ship. I also like the fact that you can monitor the state of the coal mass remotely using wireless link control."
SUEK-KUZBASS
SUEK has more than 1,900 customers in 42 countries. It is present in eight regions of Russia, and its key region is the Kemerovo Region. The company has the following assets:
2 open pit coal mines
7 underground coal mines
5 coal preparation plants
1 combined operation and transport department
13 service enterprises
10 coalfaces
48 drifting faces
437 km of maintained mines
12,922 employees