Parts of the whole plan
Implementing a sustainable business model involves a complete commitment from any operation that wants to work continuously towards a common goal. Sandvik Mining and Rock Technology has dedicated its efforts to this goal by integrating its sustainability targets into everyday business practices. But there is one division that inherently makes itself and its customers more sustainable: Parts and Services.
Look at any company in the modern marketplace and you'll find most of them disclosing their carbon emissions or setting lofty reduction targets. In fact, the number of Fortune 500 companies with ambitious carbon targets has quadrupled in the past four years, according to research from climate solutions specialists Natural Capital Partners. And while this is a promising start to a new normal, where organizations consistently attempt to operate more sustainably, it is also essential that these companies provide customers with solutions that help their operations become more sustainable – and productive – as well.
"At Sandvik Mining and Rock Technology, we're championing the belief that sustainability goes hand in hand with productivity," president Henrik Ager says. The very embodiment of this statement is the company's Parts and Services division. From the inherent circularity of the Sandvik Rebuild programme to the reduced emissions, improved safety and extended life cycle offered by digital services, the division provides customers with products and solutions that drive their businesses towards a more sustainable model.
One of Sandvik Mining and Rock Technology's sustainability targets for 2030 is to become more than 90 percent circular, halving waste from its production. One way the company helps its customers accomplish similar results is through its Rebuild and Upgrade programmes, which extend the equipment's life cycle by refurbishing the entire unit at optimal intervals.
"We want our customers to be able to get the highest rate of usage out of their assets," says Erik Lundén, president of Sandvik Mining and Rock Technology Parts and Services division. "Our Rebuild and Upgrade programmes do this by helping them avoid unnecessary capex investments through an optimized maintenance strategy which lowers the total cost of ownership. This has the benefit of minimizing material and scrap rates as well as downtime, extending operational life and reducing running cost."
During the refurbishment customers can also opt to upgrade components to help the equipment operate more sustainably, from the latest engine emission technologies to increased safety features. These changes can drive sustainability efforts, such as reducing fuel use, emissions and ventilation power requirements.
Similar to the Rebuild, another option available to customers looking to improve their sustainability profile are the Sandvik Component Repair, Replace and Exchange Solutions.
"Our component offerings, which break down into Component Exchange, Component Repair and Return, and Fixed Price Repair and Return, minimize environmental impact by reusing components," Lundén says. "This regenerates the life of the component and avoids the creation of scrap. Additionally, repairs don't have to be carried out on site, which limits the interactions of workers with high-risk load equipment scheduled for repairs."
For Component Repair and Return, a Sandvik engineer inspects and repairs the original components; with Component Exchange, the component is remanufactured according to stringent standards and equipped using the latest product improvements.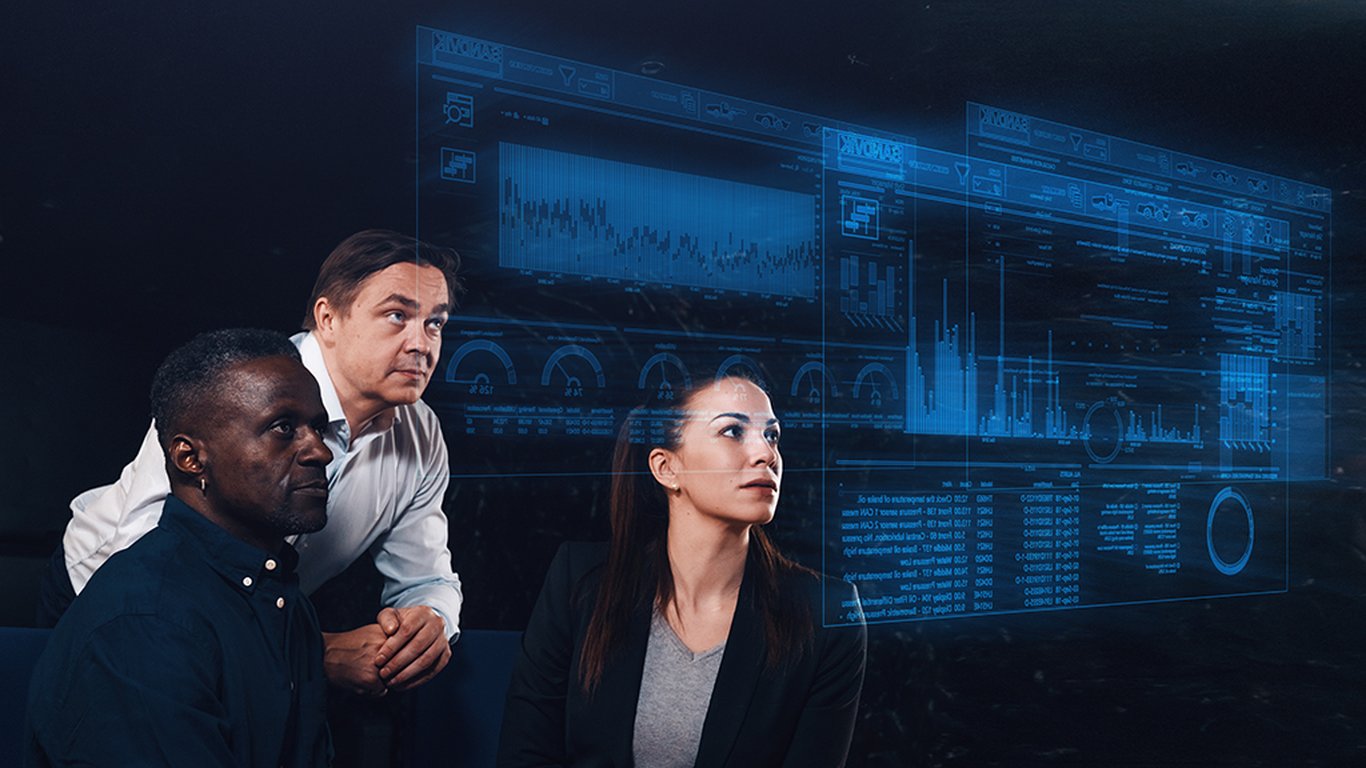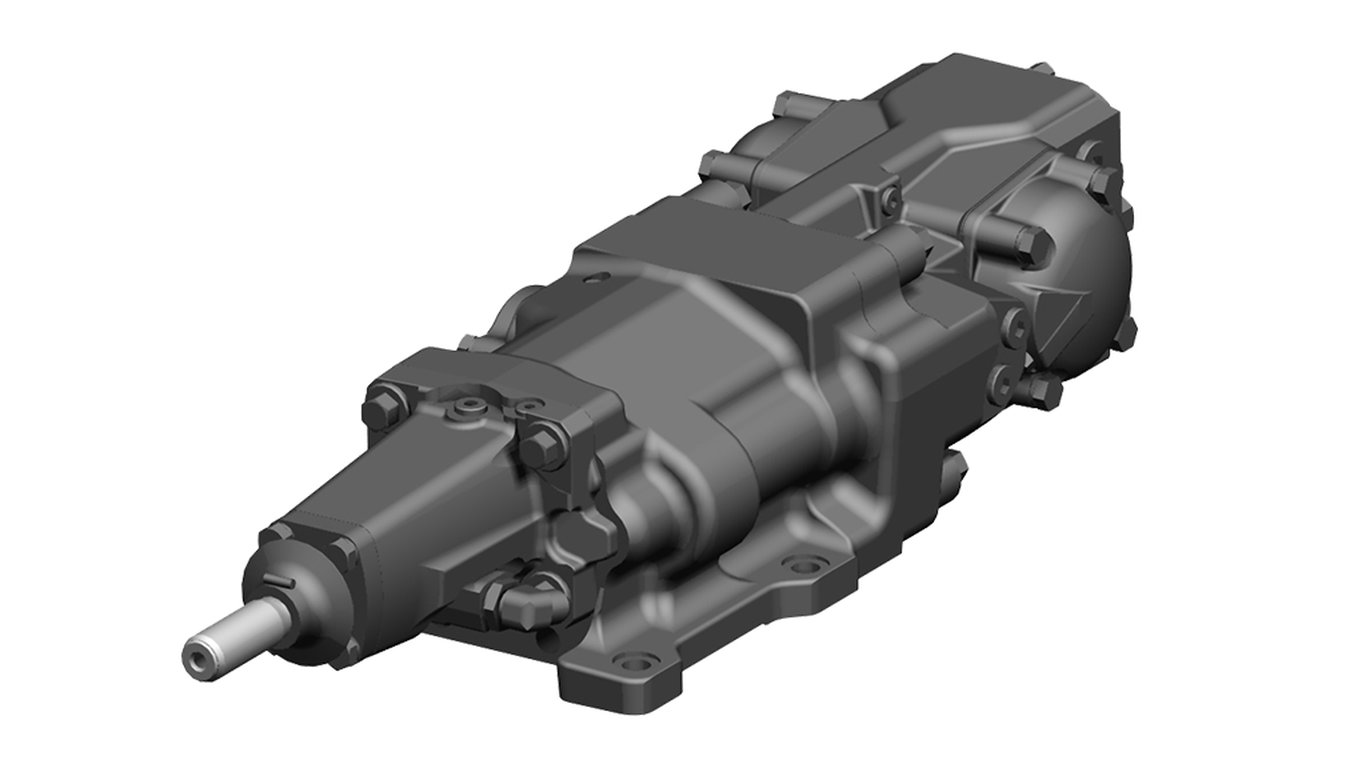 Digitalization has shown to be a vital tool for mining and construction companies seeking to modernize their operations while driving towards a more sustainable model. My Sandvik Digital Service Solutions transfer data into easy-to-use knowledge about fleet performance, maximizing productivity, operational efficiency and safety. Connected machines offer close to real-time data all year round and offer insights into how to get the most out of the equipment.
"From a sustainability standpoint, digital services provide clear insights into fuel consumption and excessive idling time, which can drastically reduce emissions underground," Lundén says. "Equipment alerts
on speeding, brake violations and freewheeling in neutral, for example, can also improve safety for operators and other staff in the mine."
Another aftermarket offering that is a crucial component to safety management is the Eclipse Sustain fire suppression system. Eclipse Sustain is the world's first 100 percent fluorine-free fire suppression for mobile equipment. Fluorine-based foams can persist as a hazardous substance in the ground for thousands of years after use. With Eclipse Sustain, it can be simply rinsed off with no detrimental effect to the surrounding environment.
Finally, the way parts are shipped to customers can have a significant effect on a company's carbon footprint. Sandvik Mining and Rock Technology considers logistics as an influential way to make its processes more sustainable. "If you ship a drill bit on a boat, it will generate around 100 times less CO2 than if you fly it to the customer on an airplane," Ager says. "That approach reduces our generated CO2 by 10,000 tonnes, which in comparison with the total emissions for the division is significant."
Sustainable parts and services
Critical savings using digital services: Up to 5 percent emission reduction applying My Sandvik Productivity and up to 10 percent emission reduction with long-term remote monitoring service as well as substantial component life increase.
On loading and hauling equipment, for example, a major intervention at the optimum rebuild interval between 12,000 and 16,000 engine hours can extend the reliable life of the equipment to longer than 30,000 hours – at a fraction of the price of a new unit.
Upgrading loaders or trucks to the latest Tier 4 engine standards, complying with local Some examples of available possibilities:
– Sandvik LH514, Sandvik LH517 Detroit to Volvo TAD13 Tier 4i
– Sandvik LH621 Volvo engine upgrade from Tier4i to Tier 4 Final
– Sandvik TH663 Cummins to Volvo TAD1643VE-B
– Sandvik TH550 Detroit to Volvo
– Sandvik TH540 Volvo Tier 2 to Tier 4 Final
15 times NOx emission reduction (g/kWh) comparing Stage II to Stage IV