Smart Parts
For millennia, humankind has made use of subtractive and formative technologies, such as casting, forging and turning, to make useful products out of metal. Now there is a new alternative: additive manufacturing, also known as additive shaping or 3D printing. Sandvik is scouting this novel territory to optimize its global supply chains and to offer new advantages to its customers.
Additive manufacturing (AM) is clearly an enabling technology with major potential in terms of benefits such as lower material use, lower tooling costs and shorter lead times. The value of AM parts is expected to grow at a compound annual growth rate of 15 percent, from USD 12 billion in 2020 to USD 51 billion in 2030. This alone makes it understandable that Sandvik sees AM as a potential tool for optimizing global supply chains.
With its longtime world-leading position in metal powder and the widest range of AM alloys on the market, Sandvik has, since 2013, made sizeable investments into a broad range of AM printing technologies. In 2019 Sandvik acquired a significant stake in BEAMIT, the first AM hub in Europe. Together, both companies have leading expertise across the entire AM value chain.
"You need to have real value to shift from conventional manufacturing to AM. The overall focus is on finding the right application technology for your organization and then prove it on business case," says Abhijit Bhalgat, deputy general manager for parts sourcing in India, Sandvik Mining and Rock Solutions. He has led this additive manufacturing initiative of Sandvik Mining and Rock Solutions since November 2017 and, together with his team, redesigned the parts for AM and calculated and validated the business cases to ensure value addition by shifting from conventional processes to AM and implementing it into serial production.
The value challenge is that a simple replication of parts designed for welding or casting by AM will almost invariably result in a prohibitive cost, mainly due to the higher hourly production cost and more expensive materials. The challenging cost structure must be justified with substantial benefits. A business case for AM exists when it creates a unique advantage in terms of productivity, lead time or logistics, or enables a complex geometry that is not achievable with conventional processes.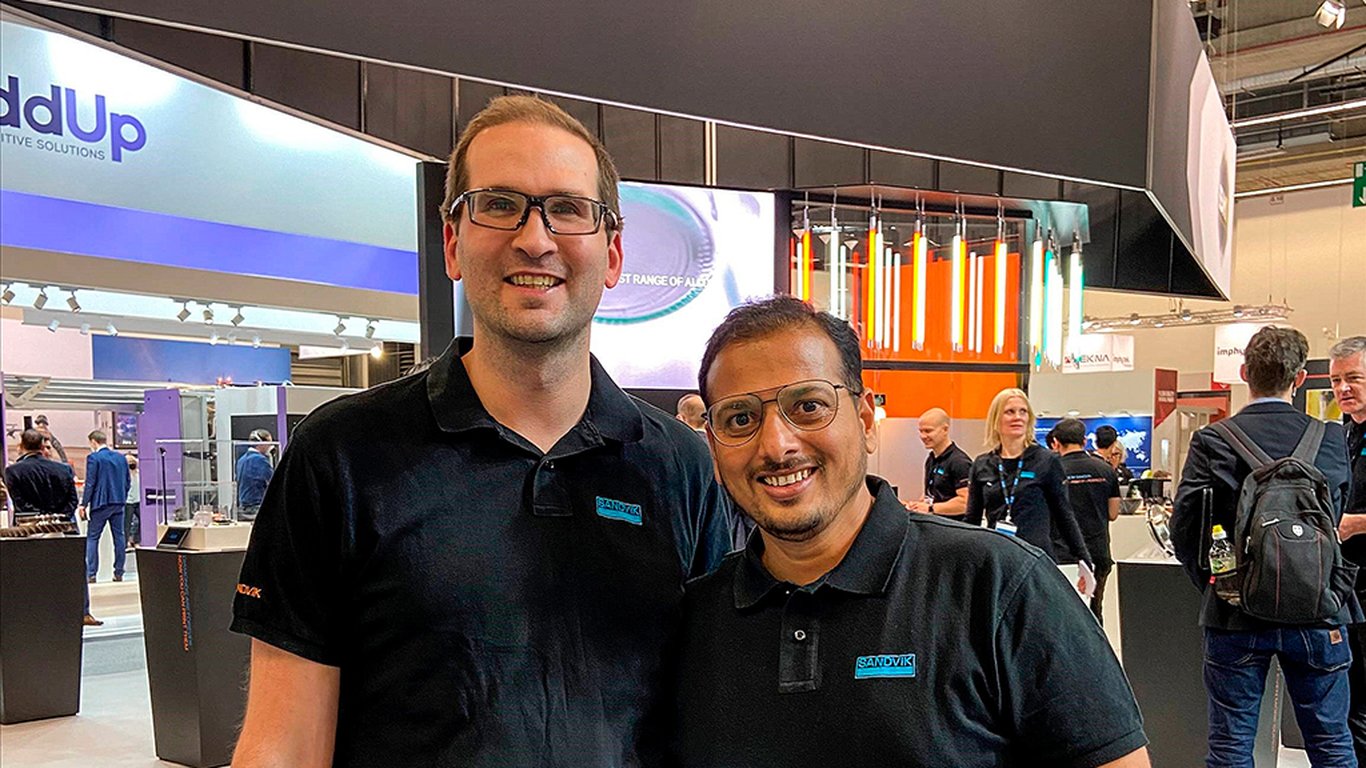 The key tool to achieve this is topological optimization, in other words redesigning the part to remove any unstressed, non-functional masses and leaving only the structures necessary for transiting loads. This can cut back the weight of the component by 50 percent on average, and in some cases up to 85 percent.
Another key factor for the feasibility of AM is the number of components to be produced. The shorter the production run, the more relevant AM is because the economies of scale inherent in conventional technologies require large production quantities. Conversely, the possibility to eliminate most of the conventional tooling costs can be crucial in low volume parts.
"The objective of Sandvik's AM initiative was to improve our customer service as well as to explore the added value this technology can bring in individual business cases," Bhalgat says.
Another driver was the heavily localized geographic footprint of spare parts production: 92 percent of Sandvik Mining and Rock Solutions' spares are made in the EU and North America, with Finland alone accounting for 50 percent. However, the primary markets are in Australia, South Africa, the Americas, Russia and India. Combined with a long tail of legacy parts sourced on a case-by-case basis, there is clearly an incentive for leaner logistics.
Benefits of additive manufacturing parts
Faster market entry for new products and parts
Faster lead times for spare parts
Better availability of legacy parts
Part production closer to users
Lower logistics costs and reduced CO2 footprint
Moreover, AM creates possibilities to ensure availability by reducing the risk of any existing parts supplier going out of business or losing interest in a low-volume part. End-of-life-cycle components and slow-moving items are less price-sensitive, so the cost premium linked with AM is less of an issue. The project also aimed to reduce spare parts inventories and net working capital by cutting back on unnecessary stock and avoiding minimum order quantities. Having AM closer to end users also helps to shorten supply chains, reduce lead times and trim logistical costs, including warehousing and customs fees.
3 key processes for metal
Powder bed fusion
Currently most reliable, dominant technology
No post-process sintering
Direct energy deposition
Big components, on-site repairs
Binder jetting
Evolving upcoming technology
Lower cost, faster
Requires separate post-process sintering
Bhalgat's team screened and analyzed roughly 15,000 proprietary SMR parts with an annual volume of less than 10 for their AM potential. The catalogue boiled down to 140 shortlisted parts with the greatest potential for AM, which were then screened even more closely to around 40 viable business cases. Sandvik's Bangalore Design Centre in India redesigned the parts for AM together with BEAMIT Group, and production has taken place at BEAMIT's European facilities.
The results were impressive: the average weight reduction was 25 percent, yielding a similar cost reduction because logistics costs are directly proportional to the weight.
Another win was in sustainability. With an average shipping distance of 11,000 kilometres, bringing parts production closer to the end users makes business sense and yields environmental benefits. Factoring in the carbon emissions data per air mile and average annual sales, the achievable emissions reductions average roughly 50 percent, ranging between 17 percent and 75 percent.
Yet another major benefit is a significant reduction in lead time, on average 37 days. This means parts can be delivered around 50 to 70 percent faster, and also increases component efficiency, which leads to energy consumption reduction and performance enhancement.
A great example was a fuel tank cap where brass was replaced with aluminium, yielding a total weight reduction of 78 percent. The added benefits included branding with the Sandvik logo and having the part number printed on the cap.
Some challenges still remain to be tackled. A hydraulic manifold was light-weighted by 82 percent, from 36.55 kilograms to 6.65 kilograms. But despite the impressive results, successful field tests and positive feedback, the added cost was not viable.
What comes next? "The AM screening project is now advancing to its second phase," Bhalgat says. "We will fine-tune the criteria and ignore parts approaching the end of their life cycle. This will leave us with some 5,500 parts with the most potential for a reanalysis."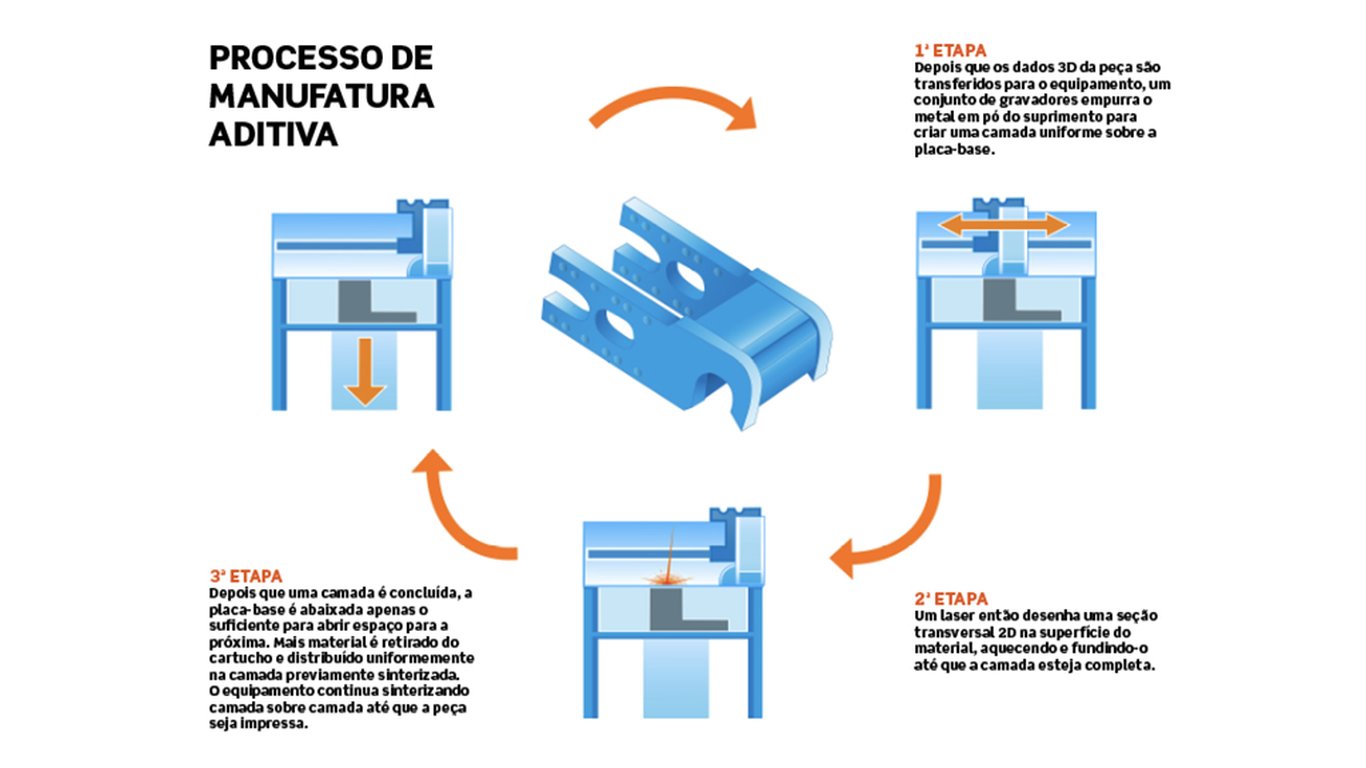 AM is a rapidly evolving technology and likely to expand significantly within the next 10 or 15 years.
Where does Sandvik see itself in all this?
"AM technology is evolving very rapidly and still has to develop a lot in order produce larger, faster and more consistent parts at an economical price," Bhalgat says. "As an end user, the biggest challenge is to have a viable business case. The industry, including equipment and powder manufacturers, universities and other research institutions are working on the current limitations, and the technology is expected to mature in the next decade.
By then, we will be ready to use it at full strength. Ultimately the aim is to convert around 5 percent of our inventory, some 3,000 individual parts, into additive manufacturing by 2030."
Sandvik and Boliden partner to trial additive manufacturing
Swedish mining and metals company Boliden has partnered with Sandvik Mining and Rock Solutions to run a trial with machine parts printed digitally and installed on underground drill rigs.
The trial with Sandvik involves a set of specially redesigned components additively manufactured at a Sandvik-managed facility in Italy, with their performance being monitored on machines in Boliden's underground mine worksites — first at the company's Garpenberg mine in Sweden and then at a site in Ireland.
One of the many benefits of digitally printed parts locally is that parts get to customers much faster and far more sustainably. Maintenance and repair operating items (such as the bushes, brackets and drill parts that customers need to change every 3,000-4,000 hours) will be the first items digitally printed.