Small Steps Bring Big Changes
Sandvik Mining and Rock Solutions runs various training programmes around the world to help local people become service technicians. Run in different ways and with different areas of focus, each initiative shares the aim of bringing new perspectives and competences into the company, while also supporting the communities where it operates. 
Over the past few years, numerous Sandvik Mining and Rock Solutions sales areas around the world have been developing specific local initiatives and solutions to bring new competences, and in particular new perspectives, into the company. The initiatives involve engaging directly with the local communities where Sandvik Mining and Rock Solutions has its operations. And many involve collaborations with local technical schools. 
"Working with local schools and universities comes quite naturally to the markets," says Ann-Sofie Gustavsson, previously global director learning and development, Sandvik Mining and Rock Solutions, "because these are the best places to find and recruit new people. But another key aim of these programmes is to help make sure that we widen our recruitment base. 
"We have a very male-dominated industry," Gustavsson says. "But we can broaden our gender perspective or ethnicity perspective by encouraging people from these backgrounds to join us via our various training initiatives. In India, for example, there is work underway to bring more women into the organization. While in Canada, the sales area has done a great job to set up initiatives with local indigenous people."
Some sales areas have been running training programmes for several years. In Ghana, the Sandvik Mining and Rock Solutions sales area has been running internships and graduate training programmes in collaboration with universities since 2008.
With the experience they have gained in recruiting new service technicians from the local area, Gustavsson says, the sales area in Ghana is now able to focus on encouraging more women to become service technicians. "We don't always need to develop something new," she says. "We can sometimes use an existing process but change it a little to make it more attractive for a broader base of people."
As well as working with students, Sandvik Mining and Rock Solutions is engaging with even younger people in some countries. "Our division in Austria has been exposing preschool-age kids to the world of mechanical cutting," says Gustavsson. "I still have a small girl's words singing in my ear, 'I will be a mechanical engineer when I grow up' and that is something that is really positive."
It is through this kind of engagement that Sandvik is helping to ensure that there will be a diverse talent pool for the future to draw from. But Gustavsson also stresses the importance of working with the local communities where Sandvik operates.
"It is important from a sustainability point of view and a corporate social responsibility point of view," she says. "We need to make sure that we support the local communities. And there are many ways through training that we can give something back. In India, for example, we have run a training programme for our female staff on financial independence. These women then take that back to their community, as well as other values and ways we work in Sandvik, and they talk with their friends and family in the community about this.
"There are changes happening," Gustavsson adds. "In India we have recently recruited our first female managers. These are small steps, but many small steps will bring about big changes. And our training programmes to recruit new local talent are an important part of this."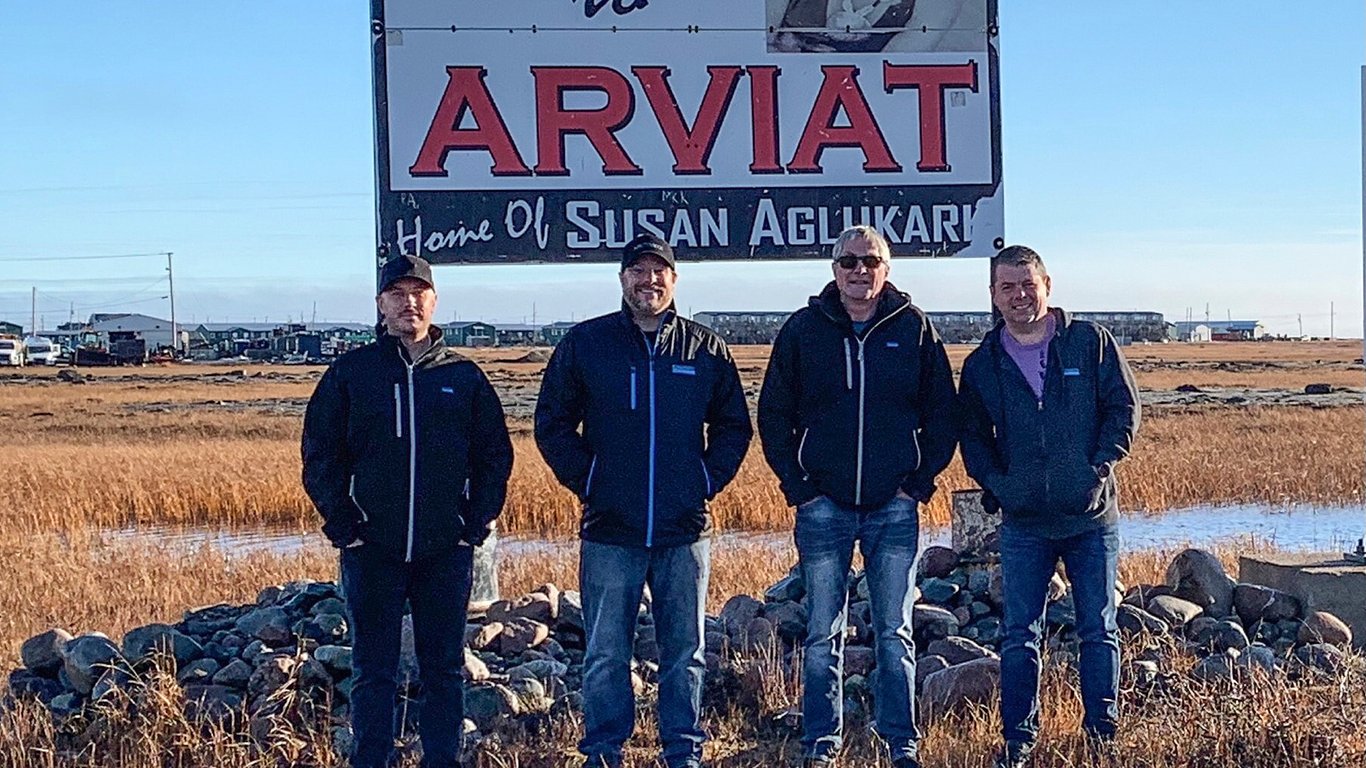 Indigenous collaborations in Canada
A brand new Sandvik Mining and Rock Solutions training programme has been developed in Canada in collaboration with the indigenous communities that live near new mines being established by Sandvik's customers.
As resources are depleted in historic mining regions, new mines are increasingly being developed in remote regions of Canada, such as Nunavut, a vast but sparsely populated territory in the north of around 40,000 mostly indigenous people. Finding skilled people to work in mines in this region is challenging.
"Local talent is an obvious option," says Dan Gauthier, Sandvik Rock Tools business line manager, Canada. "It makes it easier to get our people to our customers, which contributes to our 'making the shift' purpose of becoming a more sustainable organization. It also helps us build relationships within the communities where we operate to develop a sustainable talent pool. And diversity within our workforce brings in different experiences and points of view."
To engage the local community in Nunavut, Gauthier and his team first held a job fair to explain what job opportunities there might be at Sandvik for local people, and how the community could directly benefit from the growing mining industry.
"The community leaders provided us with marketing and resources to host the job fair to start things off," Gauthier says. "Following that, we were able to work out an arrangement where we would provide training and equipment and the community would provide us with facilities and help promote the programme."
A group of around 12 people are now expected to enrol in the first session, which is scheduled to begin in 2022. "We hope to conduct quarterly sessions with groups of six to 10 going forward," says Gauthier. "The participants will gain introductory knowledge in the products that Sandvik provides while also learning how to safely use the equipment to service these products. They will develop transferable skills that are not only limited to Sandvik, providing the local community with additional employment alternatives."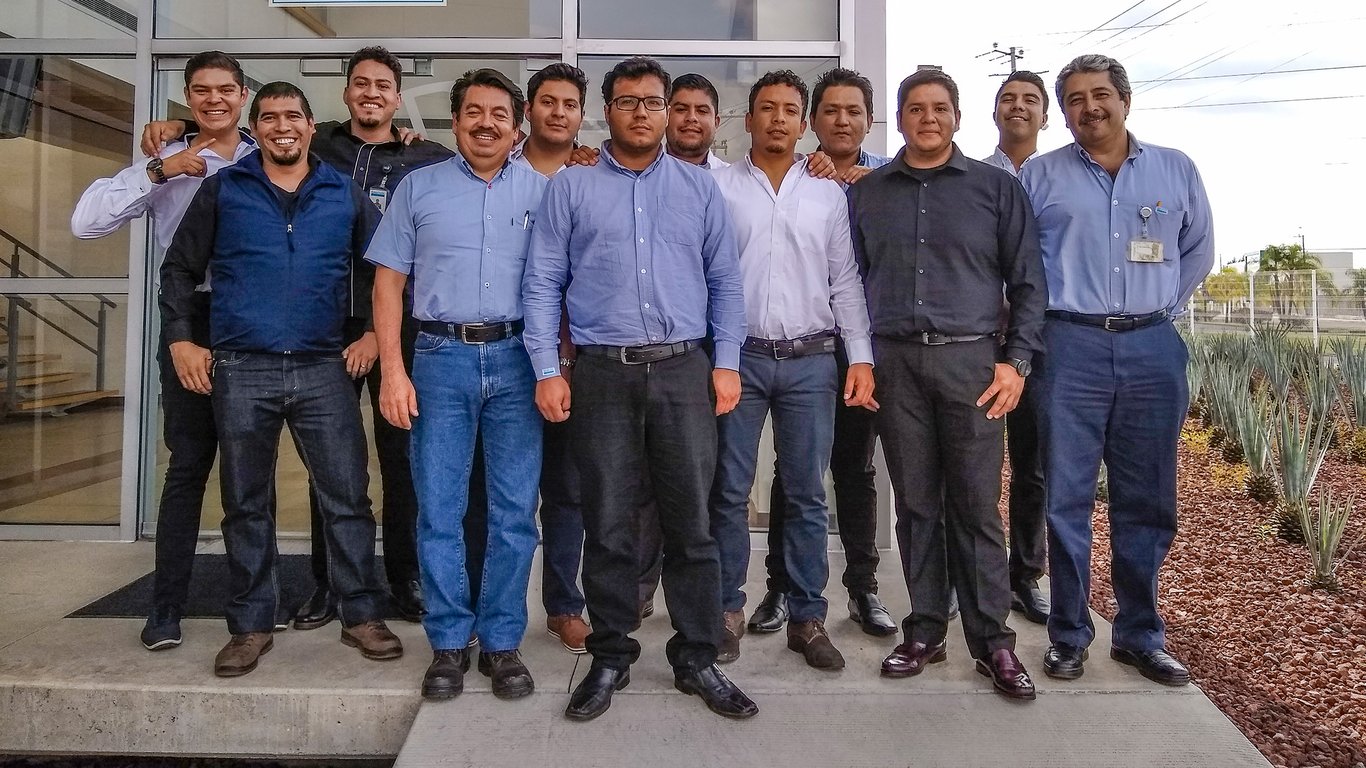 Mining for talent in Mexico
Sandvik Mining and Rock Solutions has been collaborating on training programmes with different technical schools in the mining regions of Mexico since 2007. More than 150 students have been trained and another 36 students will become new service technicians this year.
"The market in Mexico for our business is very challenging in terms of finding people with the technical knowledge we need," says Julio Guzman, Human Resources Sandvik Mining and Rock Solutions Mexico, who is in charge of the training programmes. "So we invest in six-month programmes to give recent graduates their first work experience."
The schools that Sandvik collaborates with in Mexico prepare the students with general knowledge and then provide a list of candidates who match Sandvik's technical profile. Sandvik then presents the programme to them to see if they are interested.
The training covers safety, health and the technical skills required to work with Sandvik products, mainly in preventive maintenance. Each student is assigned a tutor who gives direct feedback on the activities they are doing.
"The students obtain knowledge and work experience that will help them to have a successful start in the company," says Guzman. "It has become a very strategic labour source for us. But it helps the students have a career within Sandvik or outside it. So we are providing development and job opportunities for the local community beyond Sandvik."
Guzman adds that they are also now trying to increase the balance between women and men. They have adjusted their advertsiments to be attractive for both genders, and they have started a campaign which focuses on inclusivity. "Now, as result of our efforts, for the first time we have two women starting the training course at once."
Lilian Escobedo is the only female service technician to have completed the Sandvik Mining and Rock Solutions Mexico training programme. "After studying mechanical engineering at university I received professional development at Sandvik, performing in different positions of the maintenance area within the company. The training helped me to obtain basic technical knowledge, such as reading hydraulic, electrical and symbology diagrams, and it enabled me to integrate more quickly into the realities of work. I started working in the workshop as a technician rebuilding equipment. I am now working as a programme planner for the service contract area. I have achieved much more in my career than I imagined, thanks in part to the learning obtained on the courses with my instructors."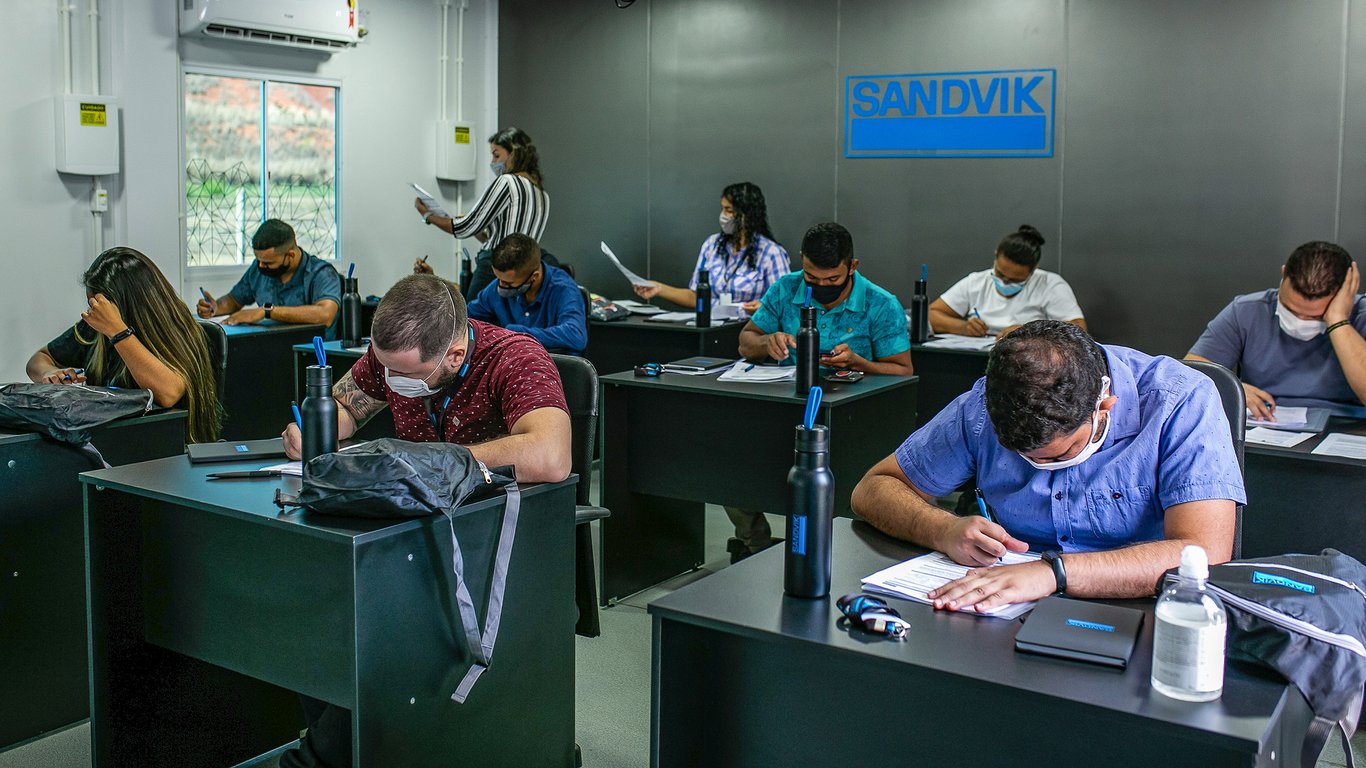 Diversity at Brazil's Sandschool
At the Sandvik Service Centre in Vespasiano, Minas Gerais, Brazil, new facilities have recently been created to provide an in-house training programme for new Sandvik technicians. The first 12 participants completed their training at the new Sandschool in December 2021, after which they started work with Sandvik in different regions of Brazil.
As well as providing participants with a career development plan with full Sandvik support, the new training programme in Brazil also provides Sandvik with a new diverse labour force.
"The Sandschool programme is, and will continue to be, an opportunity to bring more diversity, equity and inclusion to Sandvik," says Luciana Gomes, human resources coordinator, Sandvik Mining and Rock Solutions, Brazil.
"We are strongly committed and aware of our social responsibility, the importance of developing the workforce, generating jobs and contributing to the economy of the locations where we operate," adds Gelio Figueredo, parts and service business line manager, Sandvik Mining and Rock Solutions, Brazil.
The full-time training programme was developed with Parts and Services Division support. Theoretical training is taught by experienced Sandvik technicians, and practical classes are held at the Vespasiano Sandvik Service Centre, whose facilities include an equipment monitoring centre, professional training centre with Sandvik simulators and an optimized workshop.
"To select the participants, we advertised the training and then looked for the most diverse profiles that fit our purpose and core values," says Gomes. "The focus on women participants was essential to achieve the programme's objective, because in the mining industry we still have a predominantly male workforce. Inclusion is important for our industry sustainability and innovation. And Sandvik will benefit by having diverse talent who will contribute to the solutions that our customers need."
Abdel Ananda is one of the Sandschool participants. "I have technical training in industrial mechanics and a degree in logistics," he says. "I started my professional career in 2012 as a young apprentice in the mining industry. Since then, I have specialized in maintenance planning for heavy equipment. I applied to join the Sandschool programme because I was looking for technical knowledge to specialize in maintenance services in the underground mine fleet. I hope to gain an opportunity for professional growth and financial stability to take care of my family."