The Heart of Automation
JUNEAU, ALASKA. Automated loading has helped Coeur Alaska's remote Kensington Mine improve safety, productivity and cost.
THE COEUR ALASKA Kensington Mine's boat-in boat-out workforce travels up to two hours one way to arrive at the mine site, but even the operation's most veteran miners say the scenery is worth it.
Twice daily, employees board a bus in Juneau, Alaska's state capital, for a 37- kilometre ride to a port. A 45-minute boat ride up Lynn Canal offers picturesque views of rugged mountain peaks and seasonal whale watching opportunities. Employees then board another bus at the mine's dock facility for the remaining eight kilometres up an all-weather gravel road to the mine site. 
Accessible only by boat, floatplane or helicopter, the Kensington Mine operates within a compact footprint of more than 100 hectares in the Tongass National Forest, the largest national forest in the United States. Mean annual precipitation at site is over 100 inches, with winter snow accumulations higher than 3 metres possible at the mine's portal.
"
Using automation to control an underground LHD was very exciting to us
Commercial production began in 2010 and the gold mine reached the million-ounce milestone in 2019. The mine had initially anticipated a 10-year life at 1,130 tonnes per day under its plan of operations approved in 2005. Coeur's mining and processing improvements allowed the mine to increase throughput to 1,815 tonnes per day, and continued investment in exploration and positive returns have extended the mine life to approximately 2025.  In 2020, Coeur invested USD 8.6 million in exploration at Kensington and another USD 11 million in 2021 focused on extending mine life. In 2022, Coeur Alaska received approval to increase tailings and the waste rock storage capacity necessary to extend mine life for at least another expected 10 years.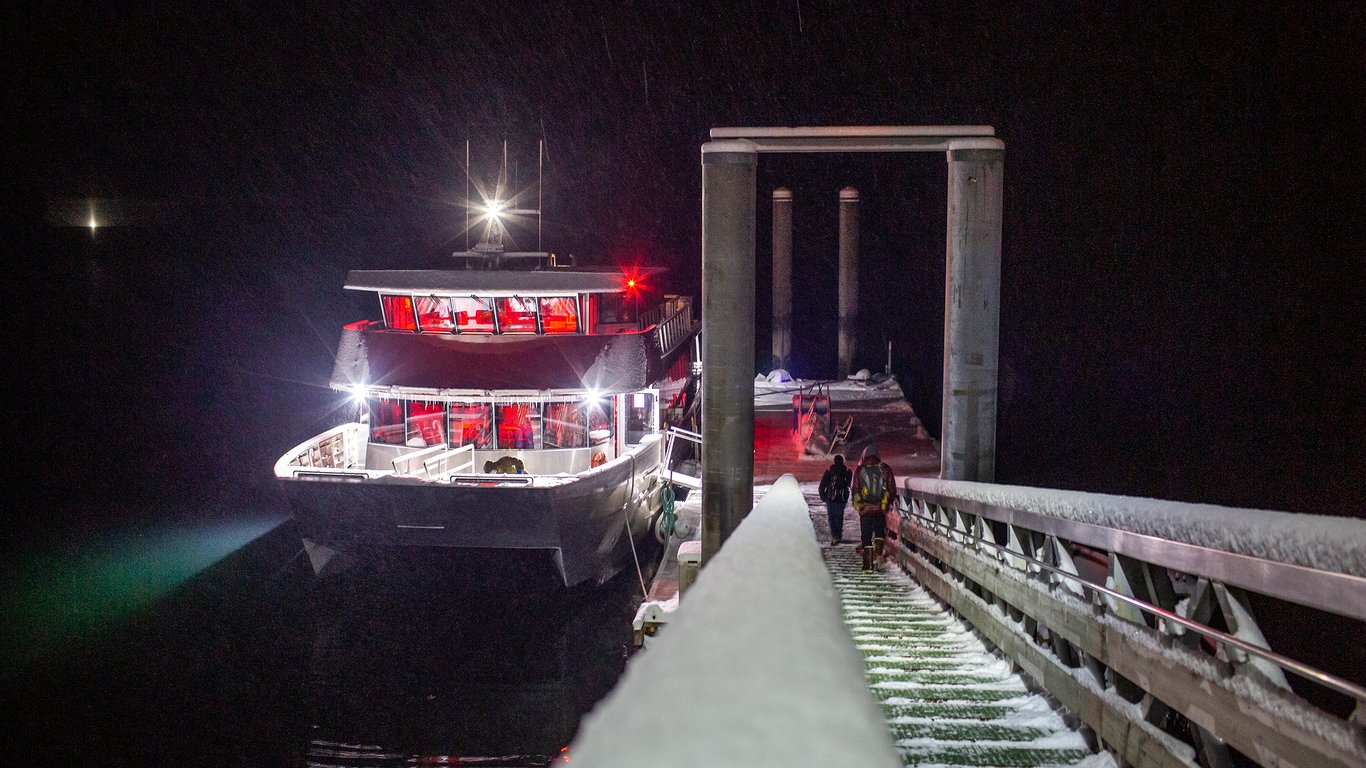 THE OPERATION'S REMOTENESS creates unique operating conditions, including power generation and load management and on-site emergency services. All parts, food and fuel arrive via a once-weekly barge from Seattle, so planning and supply chain logistics are essential to the mine's success.
Implementing operational efficiencies also helps offset higher operating costs at the remote site. One of the most impactful technologies the mine has adopted in recent years is automation.
Kensington's automation journey started after mine management visited Sandvik's booth at the MINExpo INTERNATIONAL 2016 trade show.
"The idea of removing the miner from the drift and using automation to control an underground LHD was very exciting to us," says former General Manager Mark Kiessling. 
The mine was entering a fleet upgrade cycle and concurrently explored several automation systems. Operations Manager Kyle Beebe said Sandvik's proposed benefits, ease of implementation and cost relative to alternatives were deciding factors in choosing the AutoMine system. 
"We also chose Sandvik because they had the systems ready to go already on the machine, as opposed to having to be retrofitted," he says.
Coeur Alaska purchased a new Sandvik fleet in 2017, including two AutoMine-equipped Sandvik LH514 14-tonne loaders. Beebe said although the primary motivation for implementing loader automation at Kensington was improving safety by replacing line-of-sight remote with tele-remote operation, increasing production by using automated equipment to continue muck haul operations during shift changes and blasting cycles when employees can't be in the mine was a close second.
Kensington implemented AutoMine during 2018, bolstering its wireless network backbone to support automated areas and working through some early teething issues and cultural acceptance challenges with the new system. The mine moved 4,000 tonnes of ore with AutoMine in 2019, and as system reliability improved it mucked 4,000 tonnes in January 2020 alone. The mine saw the gains continue to increase during 2021.
"Being able to move that material and really have no human-machine interaction has just been fantastic," Kiessling says. "It's really changed the way that we think about how we remote stopes and how we muck material. We're recognizing big productivity gains."
BRYAN NORD, MANAGER of IT and Business Intelligence, leads development of Kensington's automation programme. Through hiring full-time automation technicians, training operators, identifying common issues and resolutions and improving long-range planning, Kensington increased its AutoMine utilization by more than 20 percent in 2021. 
"Our automation team is constantly working to improve our infrastructure, reporting, operating procedures and maintenance quality to give us the best chance of success," Nord says. "We expect our sustained usage to continue improving."
Although Kensington's initial implementation of AutoMine was tele-remote operation, its application has evolved as system acceptance and utilization have steadily increased. The mine mucks remotely, but tramming and ore pass dumping are capable of being fully autonomous.
"While we have explored full automation, our current mine design precludes the use of full automation, and sequencing requires us to be ready at a moment's notice in a variety of areas. This lead us to optimize AutoMine usage mostly in tele-remote and semi-autonomous operation," Nord says.
KENSINGTON CURRENTLY USES its automated Sandvik LH514s both to move ore from stopes to muck bays on automated levels during shift change and to move ore from stopes to ore passes, typically during shift change but also for full shift cycles.
"These are the two most efficient uses that introduce the least amount of downtime due to disarming levels for drill crews," Nord says. "We often target levels that have access to an ore/waste pass for full-shift work as we can easily set up a loader and have it run continuously."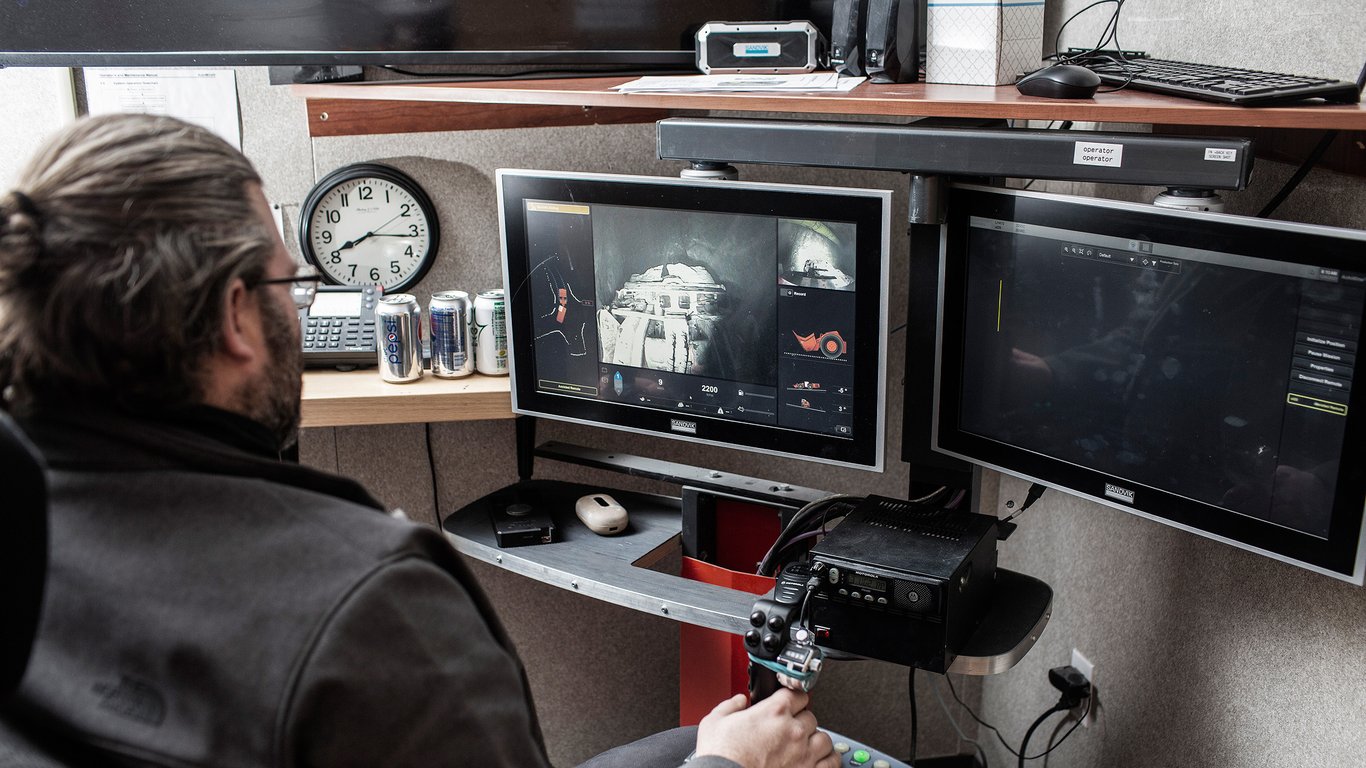 Nord said that although Kensington doesn't currently track metrics to quantify the benefits of AutoMine compared to manual mucking, their team noticed that stockpiles stayed fuller when running AutoMine. The mine has moved as many as 42 buckets down an ore pass during a three-hour shift change.
"That represents 42 buckets that didn't need to happen during regular operation," Nord says. "That KPI led to a freeing up of resources around the loader to shift elsewhere where they were needed. We free up personnel hours to do other work that needs to be done.
"Once the mine ops group saw that it was reliable and able to produce these tonnes when no other activity was going on underground, that's when people really started to get the vision of why we were doing this," he says. "Now folks are like, 'Hey, you know, this is working, this is good, what else can do we do with this?'" 
Kensington's main limitations for AutoMine operations revolve around loader and operator availability, and sequencing with drilling also remains a challenge.
KENSINGTON MINE
Located approximately 72 kilometres northwest of Juneau, Alaska, the Kensington underground gold mine is located in the historic Berners Bay Mining District, which has had more than 100 years of resource development. Accessible only by water or air, Kensington is owned and operated by Coeur Alaska, a wholly owned subsidiary of Coeur Mining, Inc. The mine, which employs a workforce of approximately 400, produced 121,140 ounces of gold in 2021.
"With AutoMine, we've turned several hours of previously unproductive downtime every day into a boost to our tonnage rates," Nord says. "While there have been challenges applying automation to our drill and blast stoping method and in current workings that were designed without any consideration for automation, the system now functions beyond original expectations. With proper training, improved support from Sandvik and familiarity with the equipment, our automation team has seen a drastic improvement in utilization and a marked decrease in work stoppages," Nord says. 
"Sandvik has supported us well in our automation journey, with some small hiccups and challenges along the way. AutoMine has a lot of benefits. The learning curve and cultural acceptance challenges are not insignificant but can be managed, and once implemented, we believe it can improve safety and productivity."
Now that Kensington has overcome challenges of shoehorning loader automation into established mine workings not designed for the technology and proved the benefits of AutoMine, the mine is looking forward to generating even more value from automation in the years ahead. As mining begins in the Elmira deposit 800 metres east of the Kensington main deposit in 2023, Coeur Alaska has planned and designed the new ore body specifically around automation to maximize the benefits.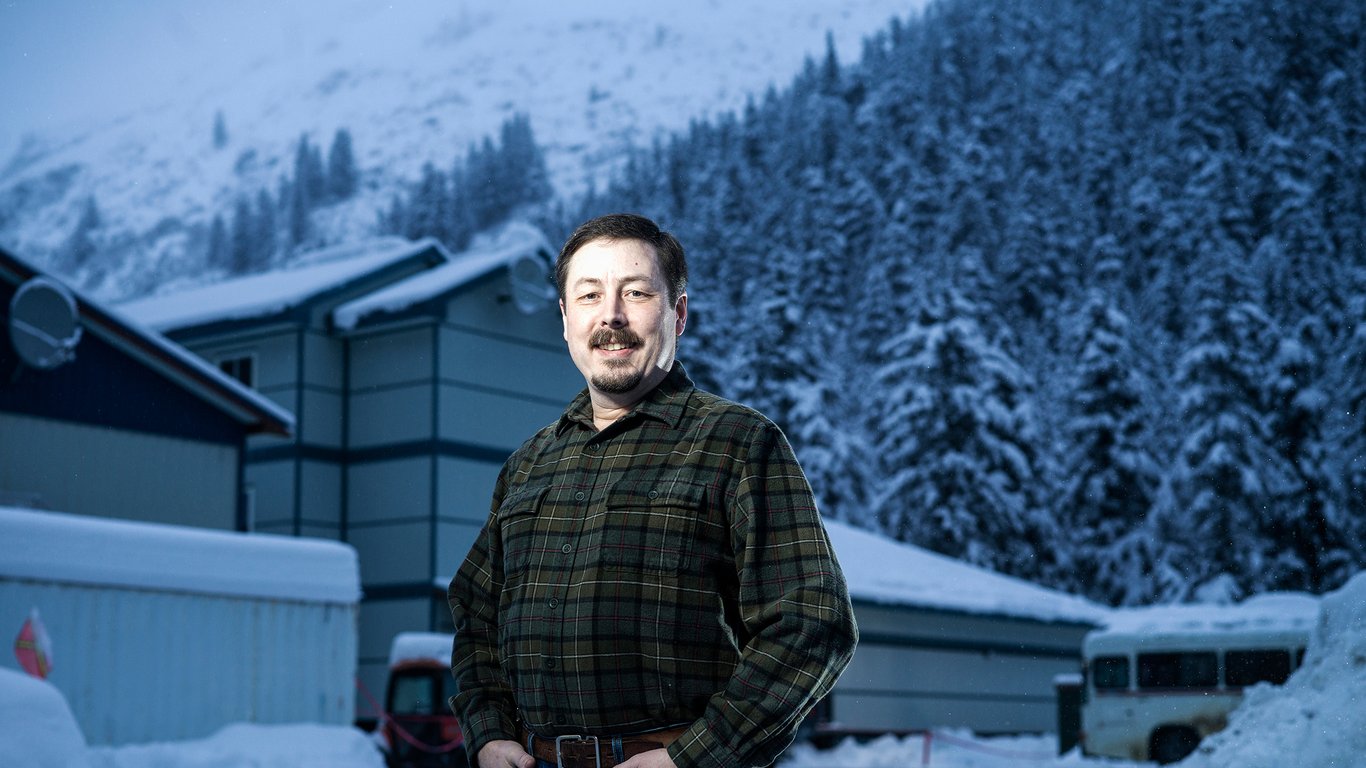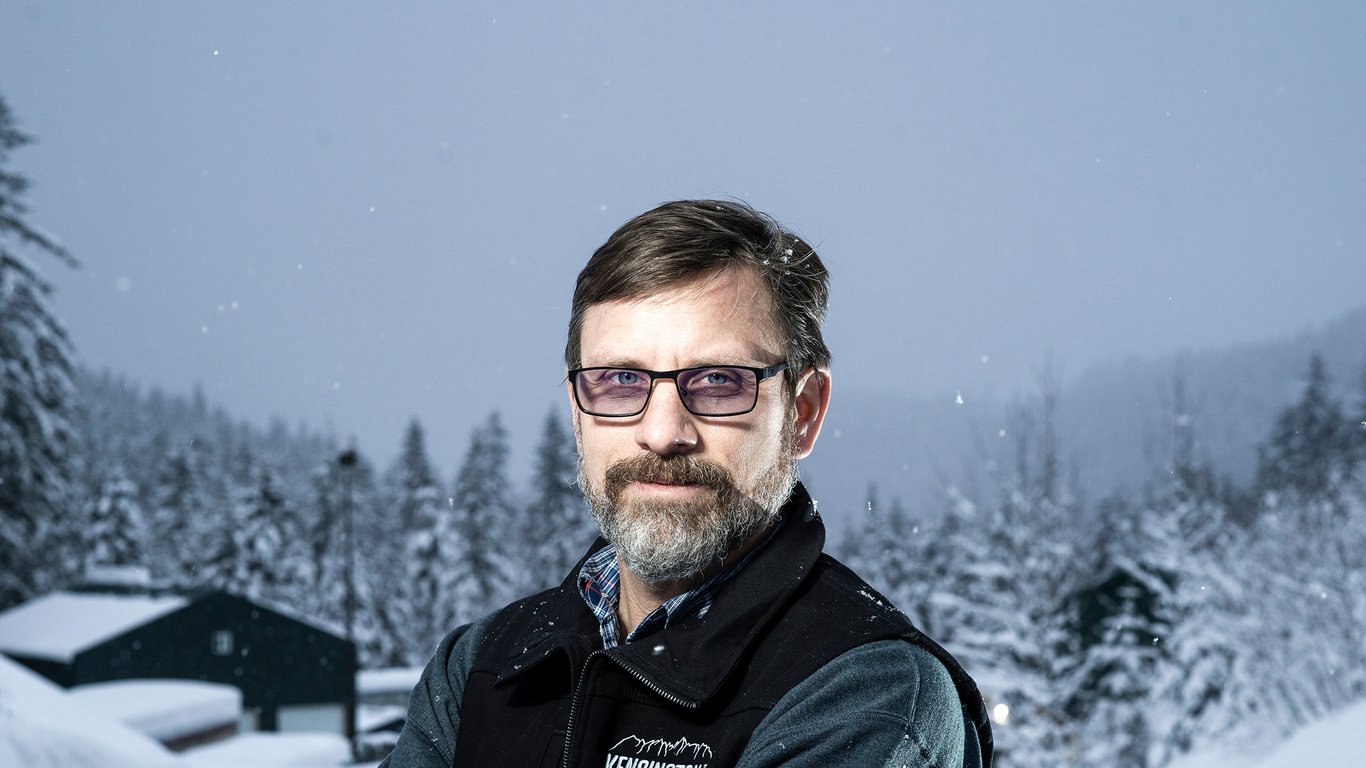 "Engineers now look for opportunities to incorporate AutoMine in all new production designs, giving us the flexibility to utilize automation to move material more efficiently," Nord says. "We are currently implementing an automated loading system with Elmira, where we believe we can capitalize on automated muckers during shift for an ongoing benefit. As we continue to expand the role of automation, the cost benefits and cycle time gains are expected to become even more significant."
"
We also chose Sandvik because they had the systems ready to go
KENSINGTON IS ALSO exploring a truck transfer level application for AutoMine in the new deposit. 
"We've done the design work to incorporate the aspects of automation that we believe will make it a more intelligent design and it'll make it more cost efficient," Kiessling says. "We're really excited about that opportunity, not only from a loading standpoint, but potentially from a haulage standpoint and advancing the concepts of automation in this new mine."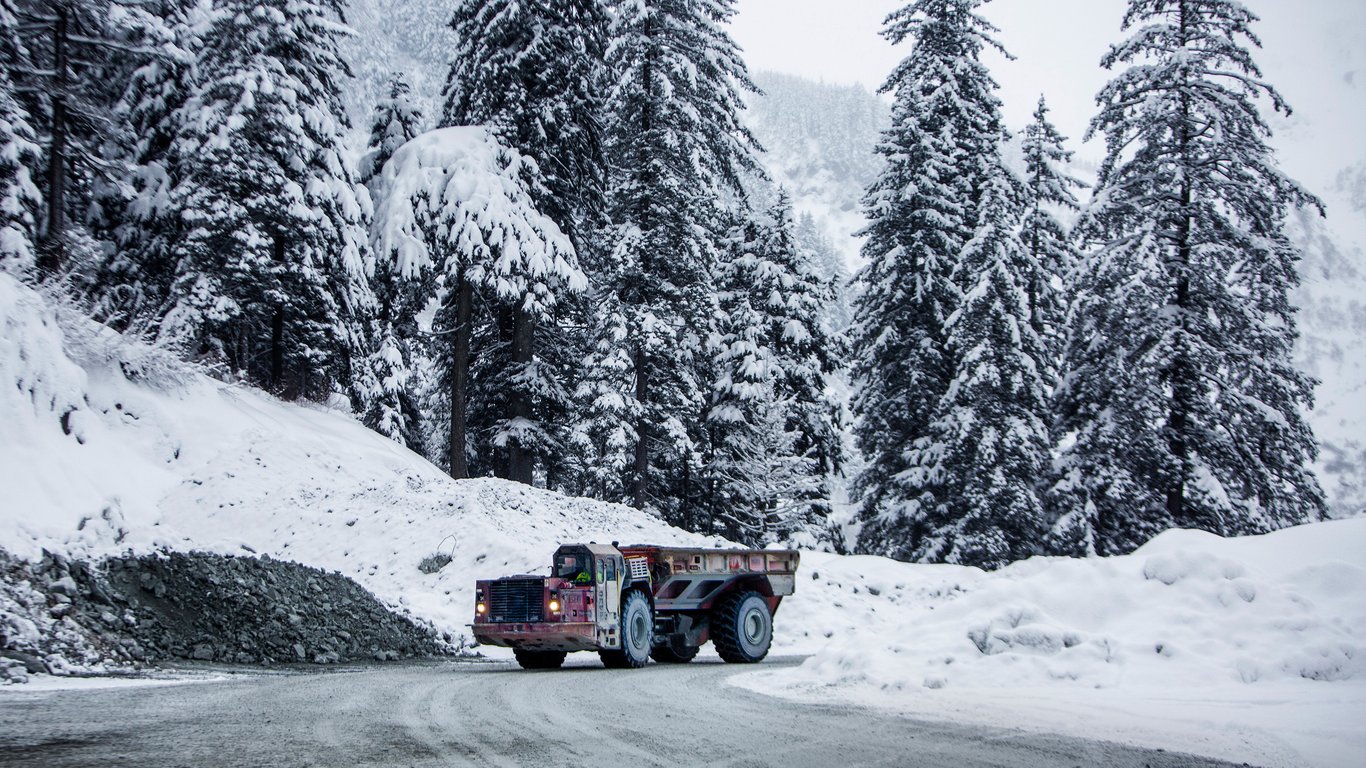 Automation has already helped improve safety and productivity and reduce costs at Kensington, and the scalable technology has further potential to improve the economics of existing and yet-to-be-identified ore bodies.
"The fantastic thing about it is that using automation and using those efficiencies, being able to mine during shift change and being able to mine smartly and control multiple machines has the potential to lower our cost structure and allow us to take material that may have been marginal before and allow us to lower our cutoff grade and potentially pull that material into the mine plan," Kiessling says.