Ahead of the class
In response to several current needs and trends in underground mining, Sandvik Mining and Rock Technology has relaunched and upgraded its 400i-class drill family. A common denominator across the series is strong symbiosis of sound engineering design and advanced automation solutions.
The Sandvik 400i class offers a well-rounded package for mining and construction in drifts and tunnels 4 by 4 metres or larger: development drills for mine development, tunnelling jumbos for underground construction, cable bolters for mine safety and rock reinforcement, and longhole drills for production drilling and service support.
"While the product development for this drill family is ongoing, we particularly want to address the significant productivity, cost-effectiveness and sustainability challenges the mining industry faces today," says Jukka Naapuri, product manager for underground longhole drills at Sandvik Mining and Rock Technology. "On top of that, we also make use of the new possibilities created by big data and mining automation."
Sandvik launched its first 400i-class drill, Sandvik DD422i development jumbo, in 2013 and subsequently expanded with the electric Sandvik DD422iE. The upcoming relaunch includes Sandvik DL432i and Sandvik DU412i longhole drills and Sandvik DS422i cable bolter, as well as an extensive automation update.
"There are three crucial factors that we need to address and improve in all of the 400i-class applications: safety, productivity and process control," Naapuri says. "That requires in-built intelligence, but then you need to manage the significant amount of data the equipment generates and use it to optimize operations."
All 400i-class drills are based on standardized mechanical solutions and component commonality, with obvious benefits in terms of operator training, maintenance and spare part logistics. Common interfaces and consistent layouts are easy to learn, making it simple for operators to switch rigs when necessary.
Sandvik DL432i: Top hammer drill for long holes
Sandvik DL432i is the first fully automatic and digitalized longhole drill by Sandvik. Like all 400i-class drills, it links up with advanced mining automation via the AutoMine fleet management system. The main application for top hammer longhole drills is ore production with Ø64–102- millimetre holes up to 38 metres in depth, using T38, T45 and T51 MF rods or Ø65-millimetre (T45) and Ø76-millimetre (ST58) tube rods.
Sandvik DL432i offers major improvements in all three key design criteria of longhole drills that have remained unchanged for years: process control, safety and productivity.
The new drilling system, including the powerful RD927L rock drill, proven drilling module, telescopic boom with large drilling coverage and iSOLO drilling control system, lays the basis for high capacity and good process control.
Tech specs: Sandvik DL432i top hammer longhole drill
Rock drill percussion power: 27 kW
Drill rod length: 1,220–1,830 mm
Rock tools: T38, T45, T51, ST58
Hole diameter: 64–102 mm
Max. hole length: 38.1 m
Drilling coverage (vertical holes): 6 m
Diesel engine: Cummins QSB4.5, 119 kW
Safety cabin: FOPS/ROPS (ISO3449)
Automation: Single-hole and fan automation
Teleremote drilling: Full remote control
Transport weight: 26,500 kg
Jointly, these features help to produce more accurate holes at the correct length, resulting in optimal ore recovery and minimal dilution. Another benefit is optimal fragmentation for efficient loading and material handling operations.
The main safety features of Sandvik DL432i include the ergonomic FOPS/ROPS safety cabin, excellent carrier stability and accessible ground-level service points. The sound level inside the cabin during drilling has been reduced to less than 75 dBA.
In terms of productivity, Sandvik DL432i offers improvements through faster and more accurate drilling, thanks to the intelligent drilling control system, and advanced automation packages. "Our future targets include multi-fan operation based on carrier navigation, as well as remote tramming and positioning between fans," Naapuri says.
Tech specs: Sandvik DU412i ITH longhole drill
Onboard booster: Up to 34 m3/min at 28 bar (1,200 cfm at 406 psi)
Drill pipe length: 1,220–1,830 mm
ITH hammers: 76–203 mm
Hole diameter: 90–216 mm
Max. hole length: 62.2 m
Drilling coverage (vertical holes): 3 m
Diesel engine: Cummins QSB4.5, 119 kW
Safety canopy: FOPS/ROPS (ISO 3449)
Automation: Single-hole and fan automation
Teleremote drilling: Full remote control
Transport weight: 26,500 kg
Sandvik DU412i: In-the-hole drill for mass mining
Sandvik DU412i is an ITH longhole drill designed for underground mining in production drifts of 4 by 4 metres or larger. Equipped with 3-inch to 8-inch ITH hammers and Ø3-inch to Ø5-inch (76–127-millimetre) drill pipes, it can drill vertical and inclined fans and single or parallel Ø3½–8½-inch (90– 216-millimetre) long holes. In addition to conventional production and development drilling duties, the mission profile of Sandvik DU412i includes service support, where single long holes are drilled for service use or as pilot holes, to be reamed to 30 inches in slot raising applications.
The compressed air system of Sandvik DU412i relies on an onboard booster and new efficient adaptive air system control to increase the 4-to-7-bar mine air system pressure up to 28 bar.
Several booster sizes are available to match the needs of different hammer sizes and specific requirements in different mines.
How do you decide when to use top hammer drills and when ITHs are better? "The primary criteria to take into account are the hole size and hole length; top hammer drills are generally used for smaller and shorter holes, while the ITH drill is more accurate in drilling longer holes and in challenging rock conditions," Naapuri says. "Then there is production volume. Larger ITH drills are better for greater production rates. Another factor is the blasting method. Some methods favour larger-diameter holes. And finally, people have their customary preferences; ITH technol-ogy originated in North America and still remains very strong there."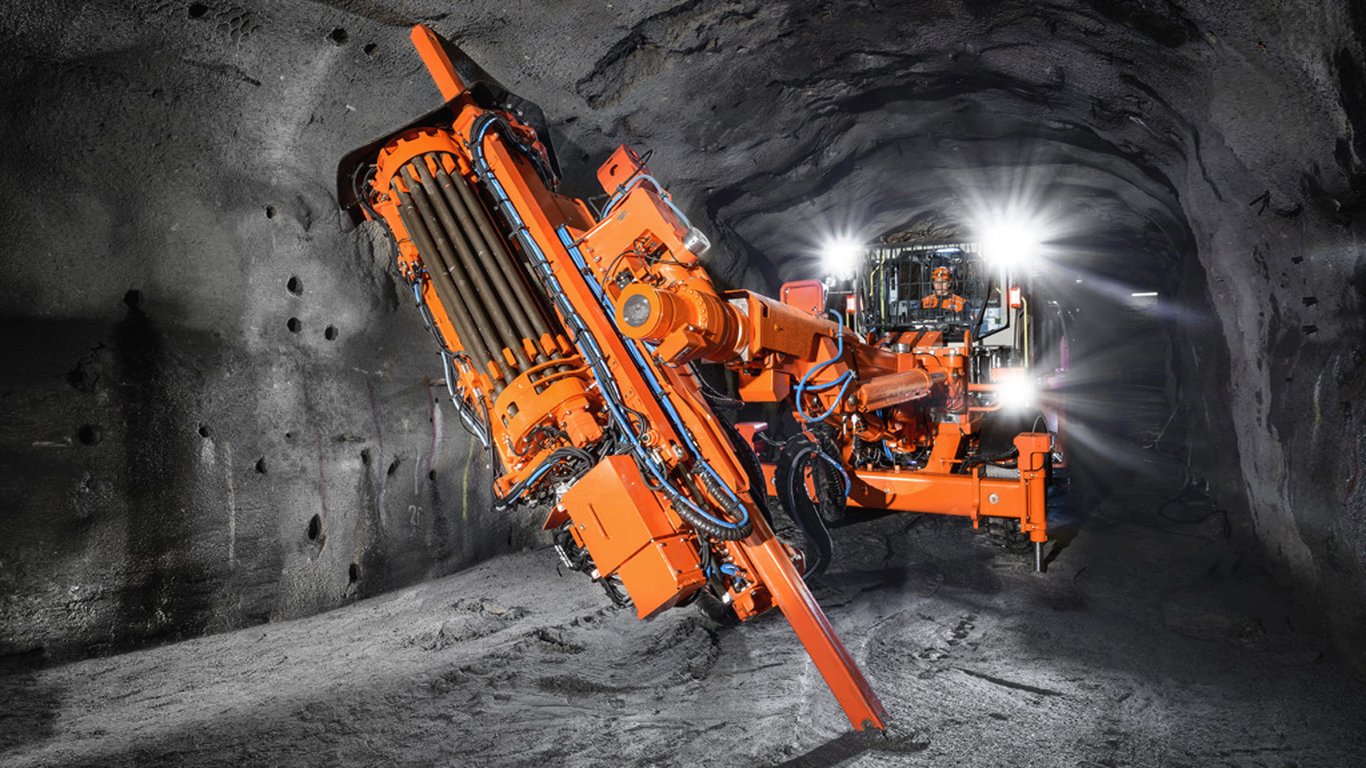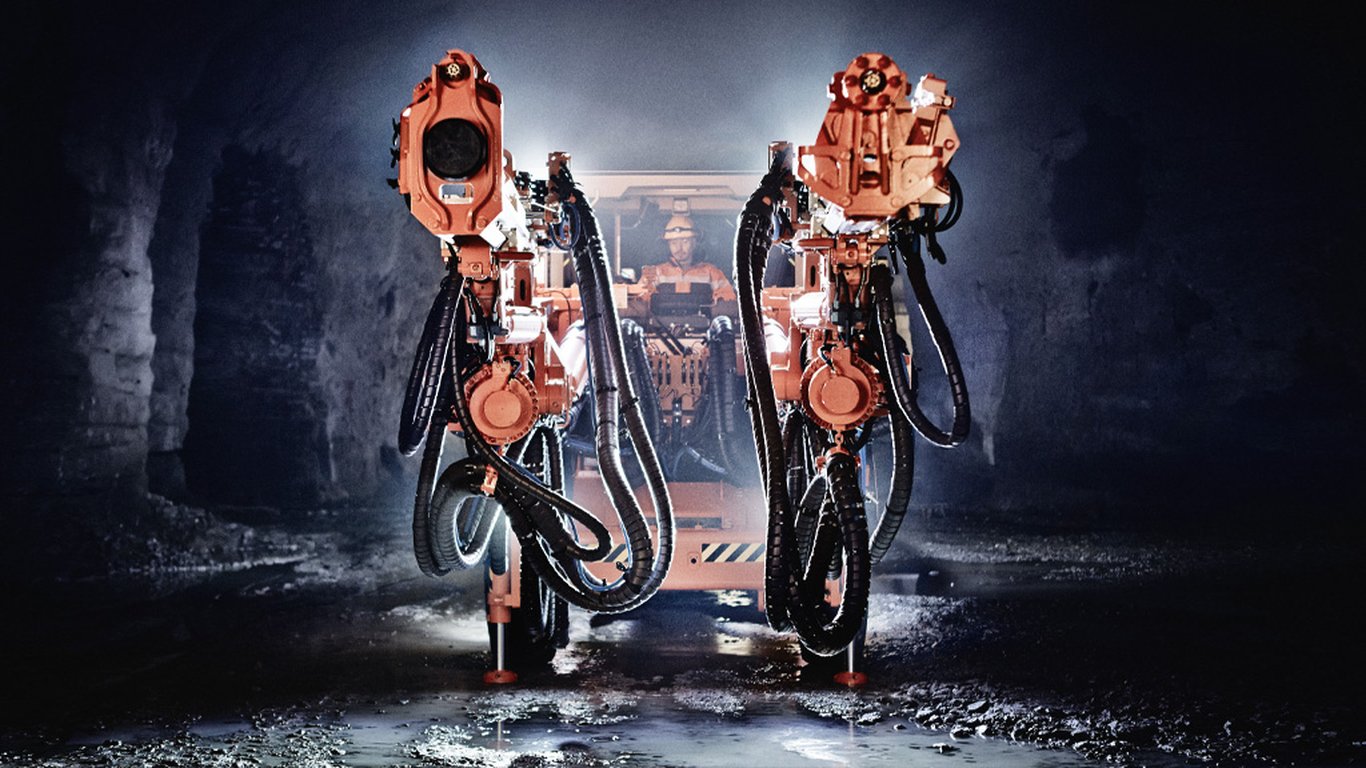 Sandvik DS422i: For safe and productive rock support
While Sandvik DL432i and Sandvik DU412i have in common the longhole drilling application, Sandvik DS422i is a cable bolter tasked to install steel cable bolts into the walls and ceilings of rock tunnels to prevent caving in. The productivity of the machine leans on an RD414 high-frequency rock drill and a new SICA-based drill control system to achieve a high penetration rate.
"Sandvik DS422i combines a powerful and ergonomic rig for rock support and advanced automation options, such as the cement mixer that eliminates all manual cement bag handling," says Anssi Kouhia, product manager for rock support drills.
Tech specs: Sandvik DS422i rock support drill
Hydraulic rock drill: 14 kW
Max. hole length: 38 m
Max. cable bolt length: 25 m
Hole diameter: 51 mm–57 mm
Automated cement hopper: 600 kg
Diesel engine: Cummins QSB4.5, 119 kW, Tier3
Safety cabin: FOPS/ROPS (ISO 3449/3471)
Transport weight: 29,000 kg
"This is a productive and safer machine for hard use."
The fully covered onboard cable reel can carry a total of 775 metres of steel strand. Thanks to the well-thought-through design of the cable reel and cement transfer screw, Sandvik DS422i has very compact external dimensions to leave safe clearance between the machine and the tunnel walls and to enable cement refills and replacing cable reel without having to tram the bolter away from the work area.
A new asset in Sandvik DS422i is the advanced boom manipulator mode, a functionality where the operator navigates the bolter boom to the tunnel segment to be bolted and locks the boom X, Y or Z axis, after which the automation system is capable of independent movement for specific boom movements.
Advanced Silver- and Gold-level automation solutions are a welcome addition for bolters. In practice the operator manually trams the rig to the correct position, after which the automation system handles the drilling cycle. Positioning the grout pipe and pumping cement into the hole again require manual control.
The automation gives the bolter automatic drilling and cement mixing capabilities, eliminating most of the tasks that would require the operator to leave the cab. The water/cement ratio and the batch size are simply typed in, and the automatic cement mixing process takes care of the rest. In addition to operator safety, this also improves the consistency of cement mixes and consequently the quality of bolting.
Benefits
Advanced solutions for top hammer and ITH longhole drilling and rock support drilling
Latest components for excellent functionality and productivity
Component commonality in all 400i drills for cost-efficient maintenance and spare part logistics
Common user interfaces and control layouts for steeper learning curves and easier interoperability
Advanced automation solutions for teleremote control, less downtime, higher productivity and improved safety.
Automation update: Boosted capabilities
The new Sandvik 400i launches are also designed for continuous 24/7 operation through an automation upgrade package made available for the proven Sandvik DD422i and Sandvik DD422iE development drill rigs.
"The productivity and cost-effect-iveness challenges the industry faces leave less and less room for downtime caused by shift changes, blasting and ventilation breaks," says Johannes Välivaara, product manager for underground development drills. "This is something we wanted to address with the new upgrade package."
The upgrade includes a new boom collision avoidance system based on dynamic recalculation of the boom path during automatic movements between holes, enabling identification of potential collision risks and avoiding them in advance by rerouting. This not only avoids collisions and potential damage to the equipment, but it also keeps the production running, even during unmanned operation, which significantly improves the overall reliability of automated drilling operations.
A patented semi-automatic drill bit changer addresses one of the key limiting factors of drilling productivity: manual bit changes in front of the rig. The concept includes limited auto-matic controls and a changer with a rack for 12 or 18 standard bits plus two reaming bits located underneath both feed rails. Worn bits are simply inserted into the rack for uncoupling and replacement with a new one.
The system allows the operator to help the unit drill more holes, particularly at the profile, without taking excessive risks of wall collisions. It can also reduce the time the operator spends at the heading, improving the overall safety of underground development, particularly in geotechnically challenging mine areas.
"The great thing is that each of these new automation capabilities can also be selected as a stand-alone solution or in any combination," Välivaara says. "If there is no need for remote control in a specific mine, for example, the mine can still choose to adopt the bit changer to improve the health and safety of its operators."