The autonomous navigator
BAIE-JAMES, QUEBEC. Hecla's Casa Berardi gold mine has implemented automated underground truck haulage on a dedicated drift, the latest and largest step in the operation's automation journey and one expected to save several million dollars.
Ten months ago, Sonny Melancon had never set foot on a mine site. He ran the garage at a local automotive service shop in La Sarre, 100 kilometres south of Hecla's Casa Berardi gold mine in north-western Quebec. In December 2017, Melancon became one of the first remote operators of Casa Berardi's new automated haul truck. "I was looking for a shift in my career," he says. "I was eager for something new. Stars aligned, and I'm here. I had no experience at all with mining or automation." The mine itself has rapidly gained automation experience since embarking on an incremental journey in 2015, soon after Alain Grenier was appointed vice president and general manager. "The basic goal of the automation is really to give us all the tools to face the financial cycle," Grenier says. "For us, the main goal is making sure we have a long-life asset. One of the best things to help us on that goal is clearly automation." Grenier, general superintendent Ronald Durham and other mine management started planning projects to solve bottlenecks and increase throughput. The first step was automating the mine's hoisting system to boost capacity. "At that time we were only an underground mine, so bringing up ore to surface was our priority," Durham says. "Being able to hoist between shifts while ventilating blast gases was a relatively small success, but we did it ourselves and it inspired us."
The mine then eliminated another bottleneck by automating its loading facilities, followed by enabling tele-remote operation of its hydraulic rock breakers from surface. "When you have three successes, it's easier to sell a fourth one," Grenier says. Looking to downsize its underground truck fleet next, Casa Berardi revisited its ore pass network. "We looked at many scenarios for transporting ore more efficiently, but most of them were too costly," Durham says. Casa Berardi ultimately studied five different scenarios for improving truck haulage.
Casa Berardi mine
Casa Berardi mine has produced 1.9 million gold ounces since operations began in 1988 and has gold reserves of approximately 1.34 million ounces. Hecla acquired the mine with its purchase of Aurizon Gold in 2013. Sixty percent of production comes from underground and 40 percent from an open pit started in 2016. The mine produced 156,600 gold ounces in 2017 and is expected to produce 160,000 ounces in 2018. The operation employs around 900 people.
Driverless trucking appealed to mine management, who toured Barrick's Williams mine in Ontario to see Sandvik automated trucks in action. "They told us it was a mistake having a connection with the drift," Grenier says. "They suggested we have no direct connection with the ramp." Casa Berardi's 985 automated drift project was soon born.
The mine developed a $15 million-Canadian-dollar network of dedicated drift and ore passes and waste passes fitted with automatically controlled chutes, and built a new mine operations control centre on surface for the remote operator's station. "It's a large, large capital expenditure to dedicate a drift, chute, the dump," Grenier says. Adds Durham: "We do a lot of calculation to be able to see a payback on these projects. For the material we need to transport every year, we saw that the automated trucks from Sandvik would be the best option for us within two years, and they just keep being better and better for the rest of life of mine. It's cashflow positive after two years." The mine appointed its electrical engineer Dave Descôteaux as project manager, a crucial step in ensuring implementation occurred on time and within budget, according to Grenier. "It was really challenging but it was really exciting, too," Descôteaux says. "One of the biggest challenges that we faced was the drift dimension. The drift we developed was a little too tight for the truck in some places, so we've had to take some slashes to enlarge the drift, including in places where optical fibre was already installed."
"
It's met all of the KPIs we set for it
Even when operating the automated truck at reduced capacity due to drift constraints, Casa Berardi has already improved trucking productivity by 20 percent. "It's met all our KPIs we set for it," Durham says.
The truck autonomously navigates a 1.5-kilometre route 1,000 metres below surface, making trips between chutes and dump points up to seven minutes faster than Casa Berardi expected. "When we did the theoretical calculation, we were estimating it at around 18 minutes for a cycle, and with the -automated truck, we're able to go down to 11 minutes," Durham says. The integrated AutoMine system from Sandvik uses wireless communication, onboard cameras and a navigation system to monitor and control the unmanned truck. At the start of a shift, underground maintenance personnel access the automated level, start the truck and automate the zone – closing safety barriers that isolate the haulage route from personnel or other equipment – before informing operators like Melancon sitting in the surface control room that it's safe to start moving muck. "After the pre-op is made on the Sandvik truck and the area is secured, we can run the truck till the operator gets his ride to go back home," Grenier says. From the comfort of the purpose-built control room, Melancon operates remotes for loading chutes and rock breakers. Rarely has he had to intervene with the automated truck. "Everything is intuitive," he says. "Sandvik held a training here to help us learn the system, and within a week I was already comfortable with it. We have a series of buttons that we can press, and everything is already set up in the buttons, so when you have a command to send to the truck, you just press a button. It's a very user-friendly system."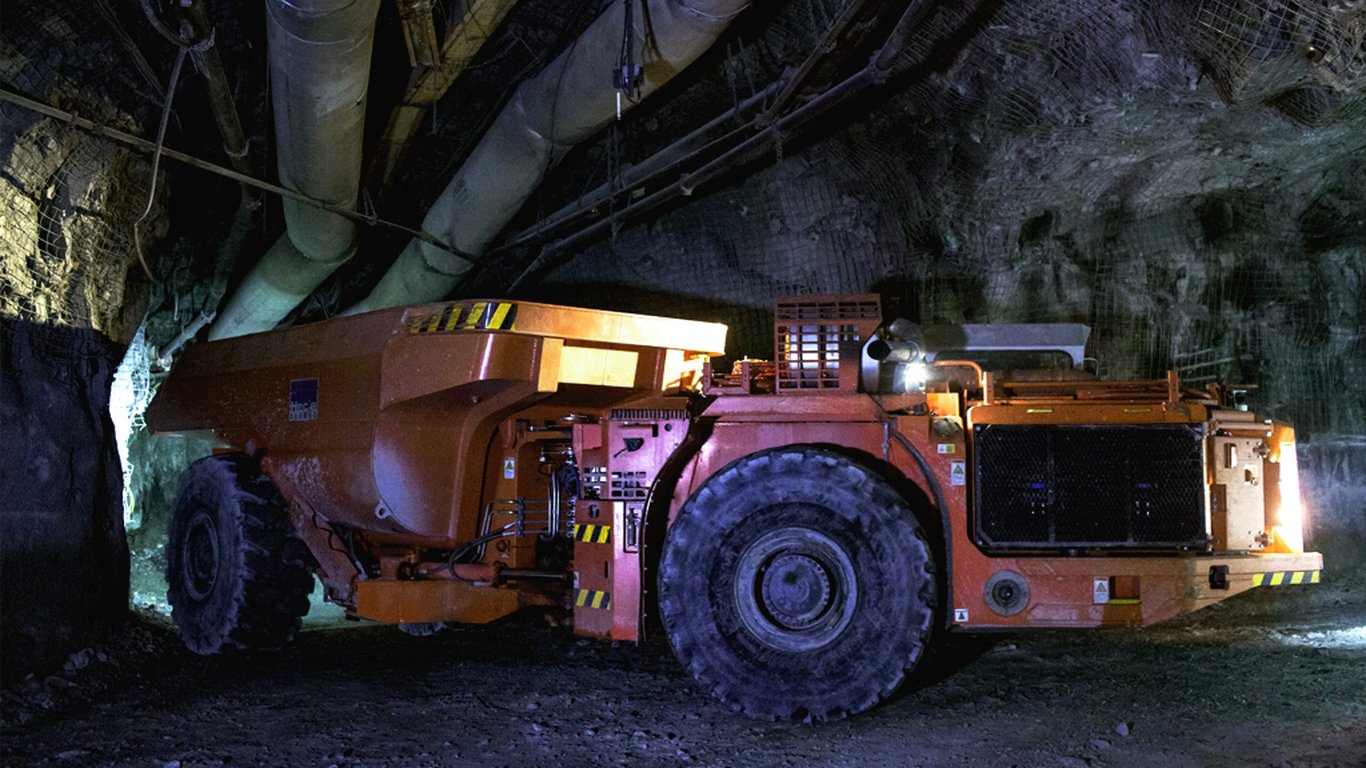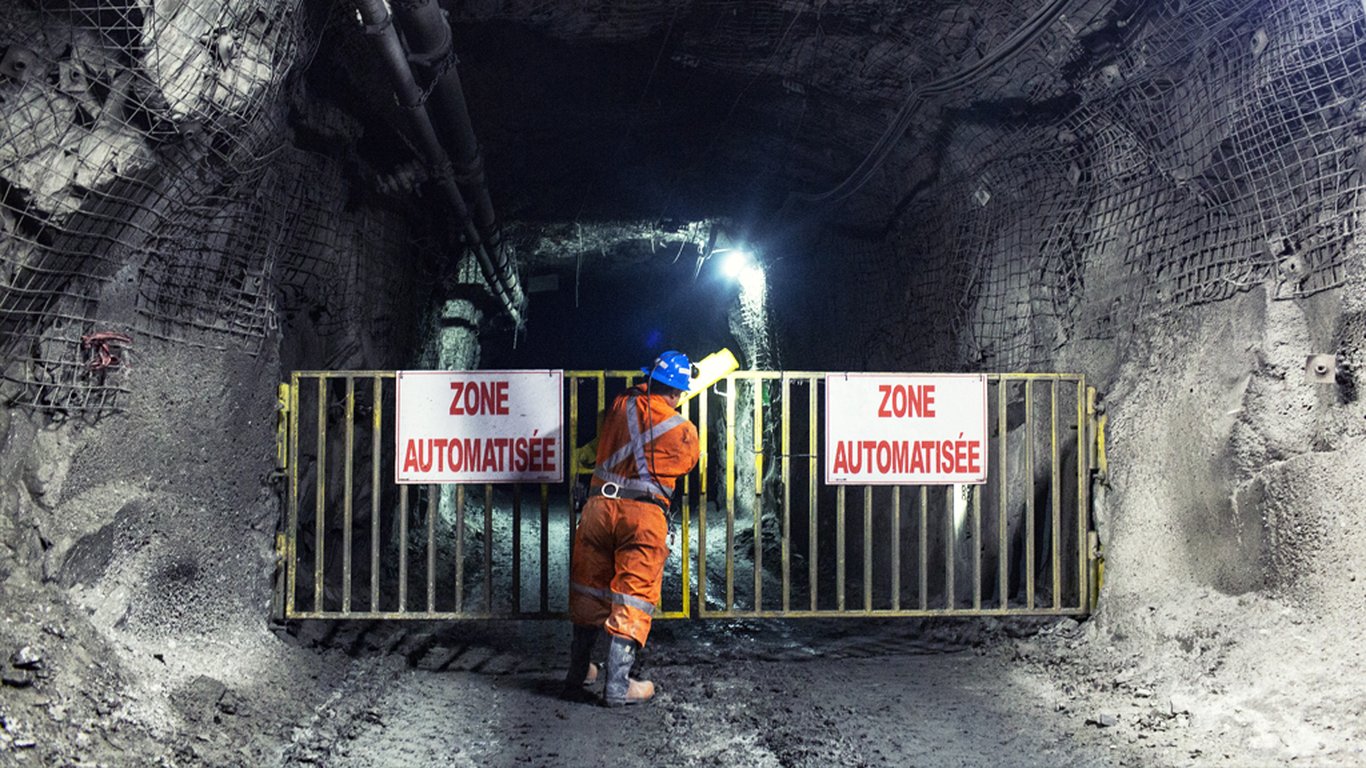 Fellow operator Steve Bouchard says the AutoMine system's self-diagnostics save time if something does go wrong. "In the rare case the truck has a problem, I can diagnose it and inform the mechanic," Bouchard says. "He doesn't need to diagnose it himself, so we're more productive. The truck will basically tell you what to do to get it back up working." For Melancon, being able to operate from surface is paramount. "The safety aspect is very important for me because I'm a father of four young children," he says. Casa Berardi has reduced its LTIFR by 50 percent since the start of its automation journey in 2015. "Our employees being able to go home safely to their families after every shift, that's most important at Casa Berardi," Grenier says. "The automaton of the hoist, the loading facilities, rock breaking facilities, and now with the trucks, it's not the only answer, but it helps to decrease our health and safety frequencies. We handle a large volume of ore without any injuries. We are pretty proud of the result." Automated haulage has already enabled Casa Berardi to reduce its conventional truck fleet, and a forthcoming even greater reduction figures to add more value to the mine's bottom line. When the first Sandvik TH540 started operating autonomously in December 2017, the mine removed two trucks from an upper level. A second identical automated Sandvik TH540 is scheduled for delivery in November 2018, and within two years Grenier expects to be able to reduce the total fleet from what was once 13 trucks above the haulage drift down to just six.
"We forecast to reopen the East Mine by 2020, and we think we don't have to buy units for the upper part of the mine," Grenier says. "We could migrate old units from West to East. It could be really interesting in terms of manpower, fuel consumption, mechanical components. On a five-year project, from 2017 to 2022, we forecast CAD 5.6 million savings." During its first eight months of operation, the first automated Sandvik TH540 has delivered 20 percent higher availability at 30 percent lower maintenance costs than the average manned truck in the mine's fleet. "When we sold the project to the board we were looking for CAD 3.05 a tonne, just for maintenance to run the equipment," Grenier says. "We are currently at CAD 2.69, and we think we could improve that with the second unit and a larger volume of ore and waste handling.
In terms of productivity, depending on the location of the chute, it's from 39 to 50 percent more efficient than what we expected. We are more than happy with the Sandvik truck up to now." Grenier admits that after a 33-year career spanning 13 mine sites, the automated drift project required a mindset shift for himself and the mine's senior leadership. "Normally we adapt the development to the orebody and the equipment to the development for the orebody," he says. "Now we have to do the inverse. You have 20, 25, 30 years of experience behind you with your paradigm. At the moment you have in your mind you want to go with automation in your operation, you have to accept to change your mind. It's a unique opportunity to extend your mine life, extend careers, and have a better health and safety result."
Hecla
Hecla is the largest and one of the lowest-cost U.S. silver producers, the third-largest U.S. producer of both zinc and lead and a growing gold producer. Hecla operates mines in  Alaska, Idaho, Quebec and Nevada.